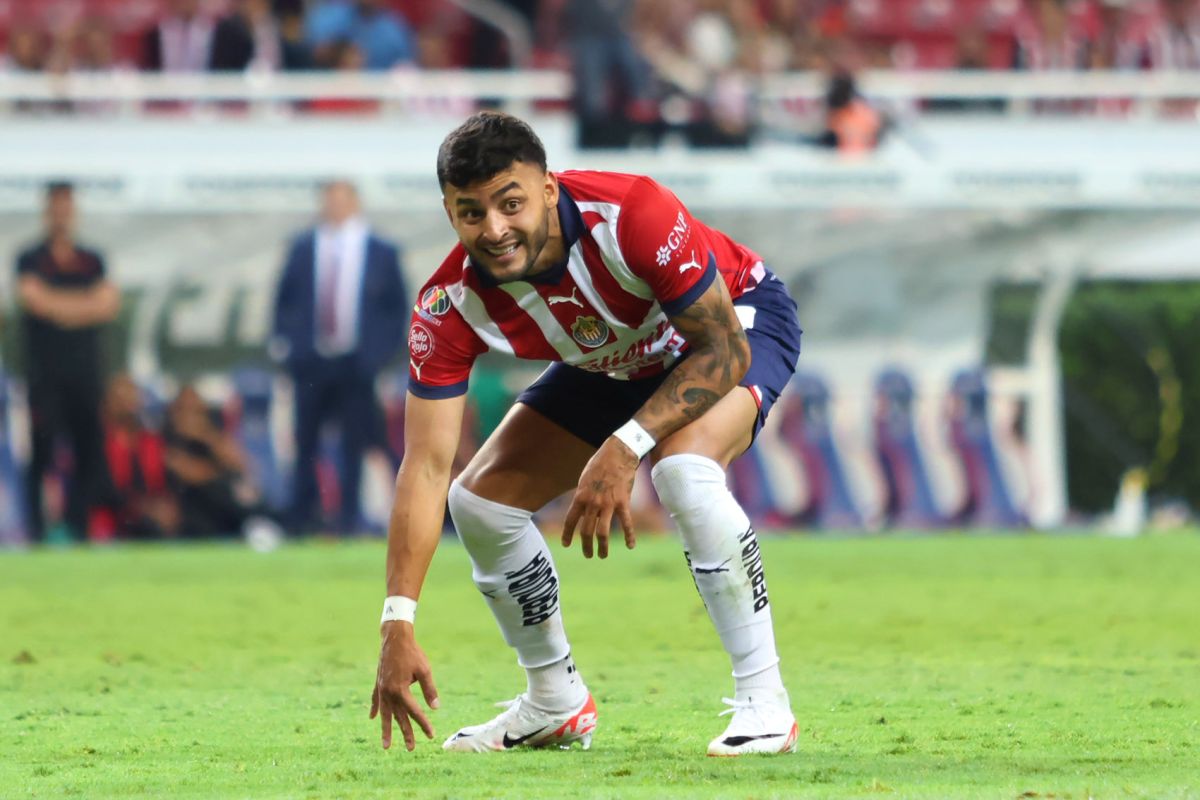 Photo: Juan Carlos Núñez Cubeyro. /Getty Images
What was unthinkable a few years ago could become a reality. Alexis Vega was the highest standard of the Chivas de Guadalajara. His departure from the Sacred Flock was speculated only by an offer from Europe. But the low performance of the Aztec would place him on the tightrope of the club.
Alexis Vega was for a long time the jewel of this important Mexican club. But the performance of the "Gru" has not been so outstanding in recent seasons. One of the main factors they have been his constant injuries that have affected his regularity.
In view of the fact that he is one of the highest paid footballers in the club and the high expectations not met on the field, Alexis Vega could leave Chivas de Guadalajaraas reported by the journalist José María Garrido from Claro Sports.
"The last time he renewed his contract was in the middle of 2022, the renovation was for 2 years and will be completed in the summer of 2024. Time is running out to show that he is a player who can give at Chivas. He has what remains of this tournament. I don't think the board will make the mistake of letting it go for free, but to avoid this they would have to renew it, "he reported through his YouTube channel.
Alexis Vega's contract, one more reason to leave
The 25-year-old midfielder ends his relationship with Chivas de Guadalajara in June 2024. Under these circumstances, the club should renew him so that he does not walk away for free or sell it in the winter transfer market to generate a profit on the transaction. Otherwise, the directive would be losing a highly valuable token without earning a penny for it.
"Alexis has the remainder of this tournament to demonstrate his maximum potential if he wants renewal or if they are not going to end up selling him at the end of this year, it is the limit, because if not in January 2024, Vega can already listen to offers from abroad or from Mexico", he added.
Alexis Vega has only played in three games of the six that Chivas de Guadalajara have played this season. The midfielder of the Mexico team only registers one goal in the season.
The "Gru" is valued at just over $8.1 million dollars. Alexis Vega continues to be the most valued footballer in the squad, despite his low numbers in recent times with the Rebaño Sagrado shirt.
Keep reading:
· "They were wrong": Alexis Vega's reaction to his first big salary in Liga MX
· "They passed us over": Chivas de Guadalajara footballer acknowledges failure in the Leagues Cup
· How much does Jenni Hermoso earn? Liga MX can boast its world champion