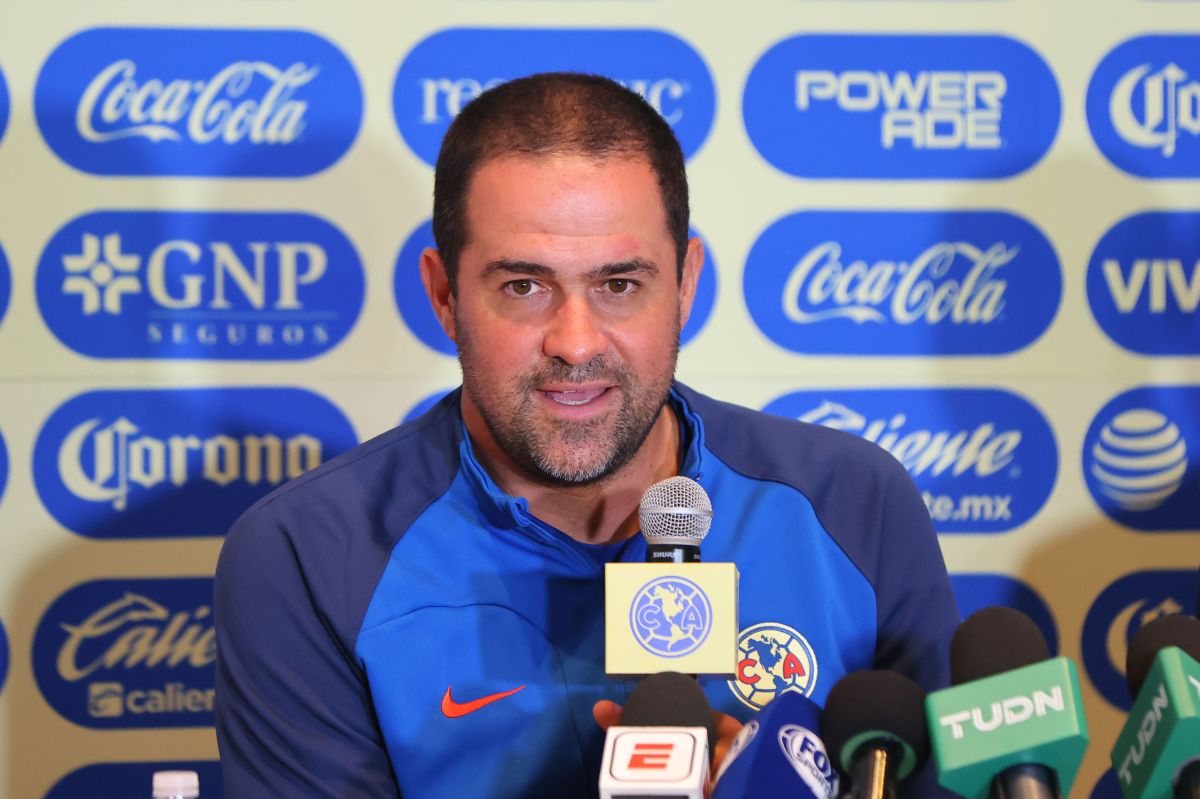 Photo: Eloisa Sánchez / Imago7
André Jardine spoke at a press conference about Henry Martín ahead of the match against Chivas de Guadalajara and revealed that he plans to use him not from the beginning but as a substitute.
"Henry is fit to train and play. I don't want to give information to Chivas, because the variant of playing with two forwards It is important to use it at certain times and it is not good to anticipate in a situation. Henry will be there, not at the start, but he will be in the game."
The classic could have for the first time the duo of two forwards of Julián Quiñones and Henry Martín in which he is expected to lead the azulcrema club's offensive in the Liga MX Apertura tournament.
Jardine pointed out that he will not have Sebastián Cáceres after arriving injured after the FIFA date with the Uruguayan team, but has Igor Lichnovsky prepared as a replacement to start against Chivas.
"Cáceres returned very loaded from the two games, he played every minute with the national team, he trained and felt quite a lot of fatigue." and we will evaluate tomorrow to make the best decision. It has a fairly tight schedule with many games. It's not worth risking a player's health. Igor is already in the squad, he trained well both days, doing the complete work in training, and he was also training with the Tigers," he declared.
The Brazilian coach highlighted that the objectives of the signings were defenses due to the absences they have had in the season and that they do not want the weight to fall on the young people of the basic forces.
"The signings have a lot to do with injuries and unfortunately with Isra, Néstor, Sebas, who is out for the Classic, they are all center backs and we have Ramón, Lara, but they are quite young," he commented.
"A club like América and its aspirations is something that you can hardly replace with that function, The functions are specific and a player like Igor with experience seemed quite good to usgreat league knowledge and comes with the pressure of knowing what it's like to play for a big club
Keep reading:
– Mexican on the tightrope: Francisco Palencia can be fired from Costa Rican soccer
– Brian Fernández in free fall: the Argentine had not even been in Mexican soccer for a month and he already broke off relations
– Club América vs. Chivas de Guadalajara: Brian Rodríguez considers that the Liga MX Classic is one of the best on the continent