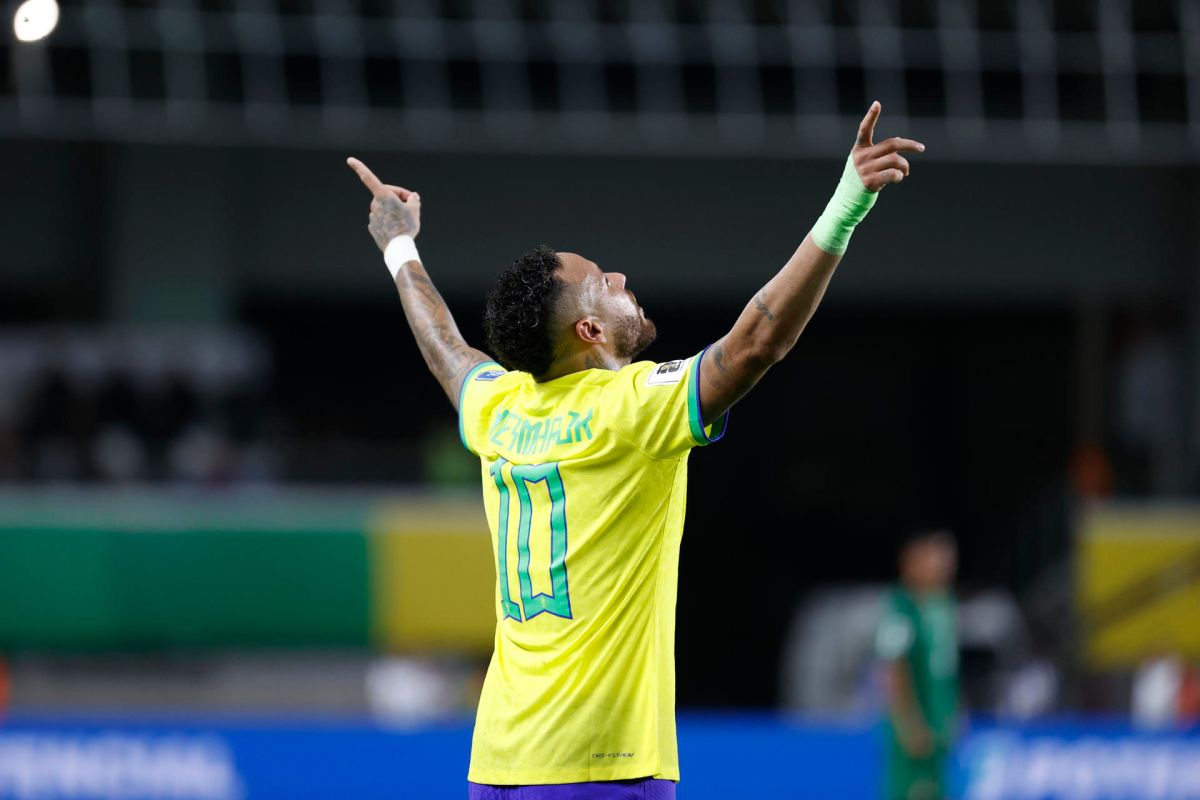 Photo: Sebastiao Moreira / EFE
Magical night for Brazil at the start of the South American Qualifiers in which they won at home in a comfortable and forceful way with a score of 5-1 against a weakened Bolivia. The note was given by the star Neymar who With a double he reached 79 goals to surpass the record of the late and legendary "O Rei" Pele.
The Al Hilal star showed that when he puts on the Brazilian national team shirt, his happiness is based on scoring goals and This is how he scored 4-0 The 4-0 of the match to surpass Pelé's record at sixty minutes when he scored on the Bolivian goalkeeper Guillermo Viscarra after a perfect pass from Rodrygo.
In the 79th minute, Neymar hit the post and in the 92nd minute, he got even with the second of his own and the fifth for Brazil.this after a cross shot by Raphinha, Barcelona forward and that Neymar knew how to nest the Bolivians in the nets.
This way Brazil seals the most convincing performance of the South American qualifying roundin which the Uruguayan National Team with Bielsa on the bench also played a great game and sealed a 3-1 victory against its counterpart from Chile.
The other goals of Brazil They were converted by the other guy from today's movie, Rodrygo with double and Raphinha; for the Bolivian national team, Víctor Ábrego scored the goal of honor for his team that will host Argentina on the next day.
With Neymar's 79 goals, he leaves behind true legends who have worn the Brazil shirtjust like Pelé (77), Ronaldo Nazário (62), Romário (55), Zico (48), Bebeto (39), Rivaldo (35), Jairzinho and Ronaldinho Gaúcho (33) and Ademir and Tostão (32).
Keep reading:
. Journalist neglects and shows his companion without clothes in the middle of the match preview between Argentina and Ecuador
. Messi rubs the lamp with a great goal from a free kick to give Argentina the first points and equals Luis Suárez as the all-time top scorer in the South American tie
. Lamine Yamal, the "young wonder" debuts with a goal and makes history with the Spanish National Team