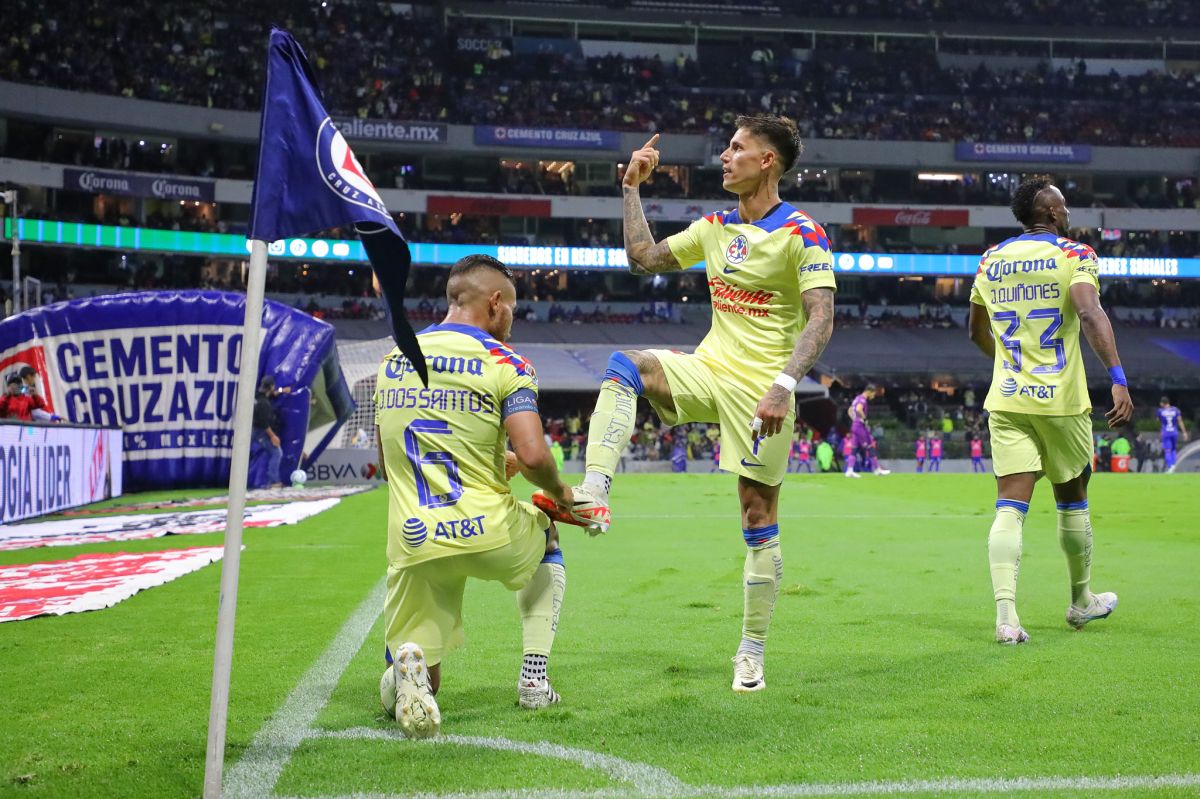 Photo: Manlio Contreras / Imago7
The Uruguayan Brian Rodriguezmidfielder for Mexican América, said this Thursday that The América–Chivas derby is one of the most passionate on the American continent.
"It is a very important classic at a continental level. I like the passion with which one lives between the two greatest hobbies in this country, does not ask anything of the other great classics of the continent"Rodríguez stated.
América, which has won 13 leagues, and Guadalajara, 12, are the most winning and popular teams in the country. They will be measured next Saturday at the Azteca Stadium in Mexico City on the eighth day of Apertura 2023.
It is the most important duel in Mexican football because it pits the two teams with the largest fans against each other. America is recognized for its economic power and the quality of foreigners it hires; Chivas is the pride of the local fans by playing only with Mexican soccer players.
"I like this game since I arrived in Mexico because of its importance. "Everyone watches it, it paralyzes the country, it is a very important classic," said the Uruguayan team.
Rodríguez joined América this Thursday after participating with the senior team led by Argentine Marcelo Bielsa in the start of the South American qualifying round towards the 2026 World Cup.
In the first game with his team he came on as a substitute the 3-1 victory over Chile last Friday and stayed on the bench in the 1-2 defeat against Ecuador the previous Tuesday.
Despite the activity, Rodríguez affirmed that there are no excuses for fatigue from the trip, on the contrary, He said he returned with full intensity.
"We rejoined the team today after the activity with the national team and We arrive in the best physical and mental shape. This match is experienced in a very special way and I just want to say that we are going to break our hearts on the field," he concluded.
Keep reading:
· The National Classic stands out in the duels of the eighth day of the Liga MX
· Alan Mozo warns Henry Martín for his controversial celebration
· The Liga MX Classic is heating up: Carlos Hermosillo believes that América weighs more than Chivas
· Ronaldinho fondly remembers his time in Mexican football