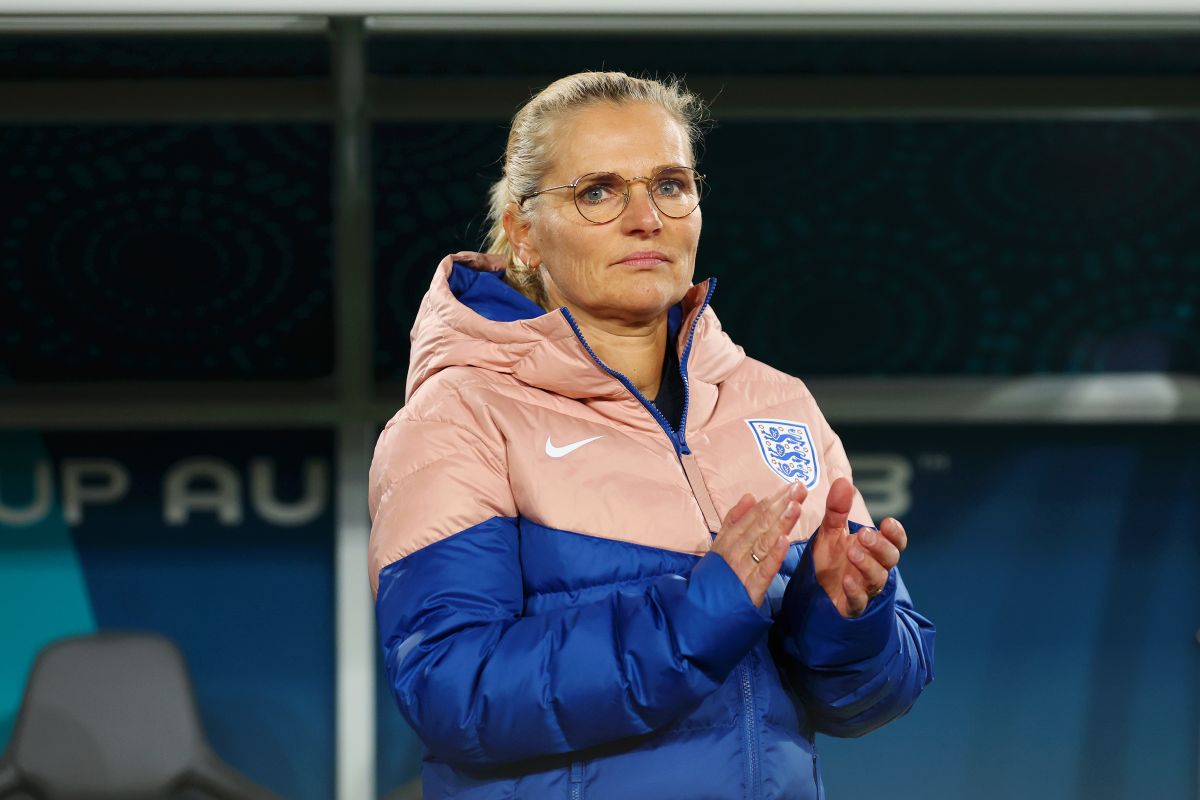 Photo: Catherine Ivill/Getty Images
After England's great performance in the Women's World Cup, where they will play the grand final against Spain next Sunday, the Dutch coach Sarina Wiegman, could take the reins of the men's team.
This was announced by the English Football Federation, which places Wiegman among the possible names to replace Gareth Southgate in case he does not sign a new contract after Euro 2024.
Words from the President of the English Football Federation
Mark Bullingham, president of the FA, was receptive to the possibility of seeing Sara Wiegman sitting on the bench in the future. "In the event Southgate leaves, the best person will be chosen for the position, regardless of whether they are a man or a woman.".
"Sarina is doing a great job and we hope she stays that way for a long time.. I think she could do whatever she wanted in the world of football, "the manager reiterated.
The evolution of England with Sarina Wiegman at the helm
Sarina Wiegman joined the England National Team after the Olympic Games and has had a great performance ever sinceincluding the Eurocup title where they beat Germany in the grand final.
They also took La Finalissima against Brazil and are currently in the World Championship final. It remains to wait for the future, but Wiegman's numbers speak for themselves.
Keep reading:
. Who is the highest paid player in the world (and how much difference is there still between men's and women's soccer)
. President of the Tuzos de Pachuca confesses that he watches the broadcasts of Jennifer Hermoso's games in the World Cup: "I fall asleep at 5 am"
. Spain makes history in the 2023 World Cup in Australia and New Zealand: La Roja is in the World Cup final