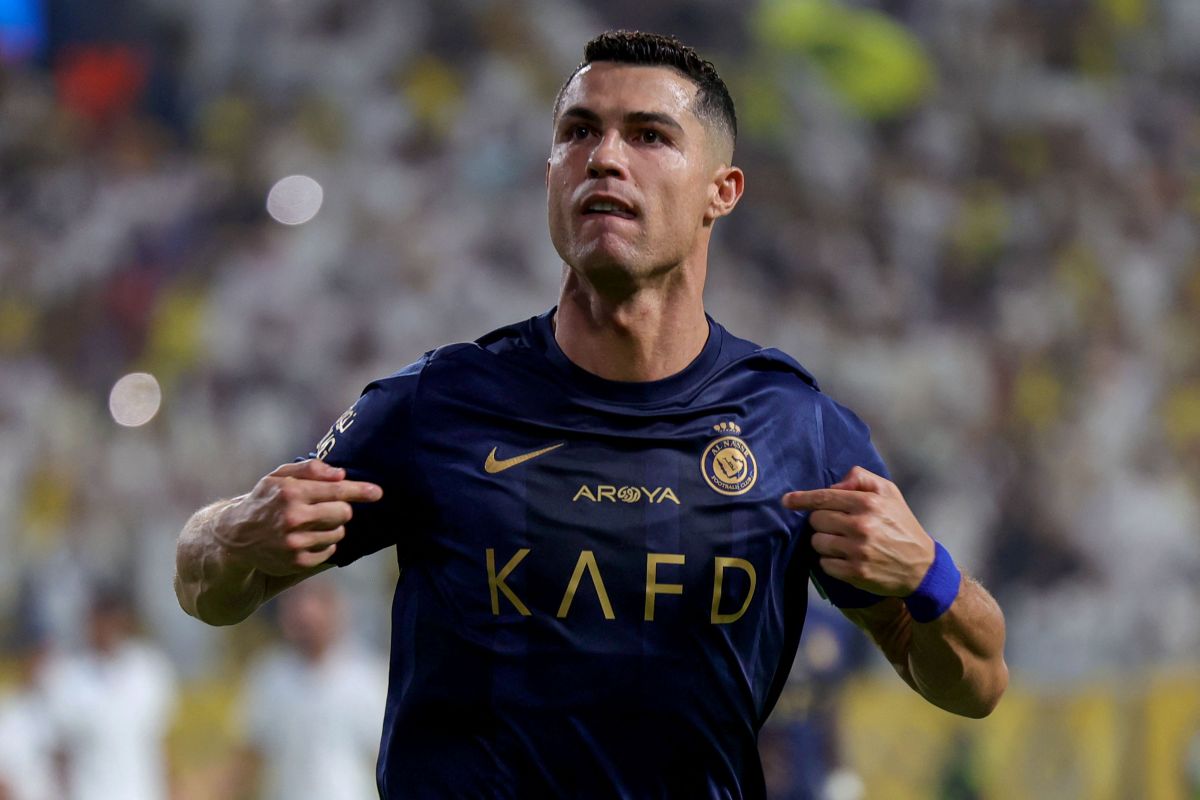 Photo: Fayez Nureldine/AFP/Getty Images
Cristiano Ronaldo contributed somewhat to the win for his team, the al nassragainst Al Hazem with a 5-1 scoreboard, for raise his scoring record to 850 goals in his career. With the Portuguese in command but with the Champions League champion, Laporte, the Senegalese Sadio Mané or the Croatian Marcelo Brozovic in the starting eleven, he left Al Hazem in evidence.
In this way the Al Nassr added his third consecutive victory and CR7 became the first player to reach 850 goals. This season he has scored 12 goals, including six in the Saudi League and another six in the Arab Champions League.
Abdulrahman Ghareeb, Sadio Mané, who scored two, and Otavio scored the remaining goals for the yellow team, while Muhammed Badammosi managed the goal for the home team. In this way Cristiano Ronaldo continues to make history, now in the Arab league and shows at 39 that his goalscoring quality is still intact.
The next commitment of Al Nassr will be on September 16 against Al Raed as visitors and hoping to continue adding to the Saudi soccer championship, which continues to add stars in a transfer market that closes for them on September 7.
Cristiano Ronaldo's Al Nassr is currently ranked sixth in the Saudi championshipwith a total of nine points, product of three victories and two defeats already only four points from Al Hilalteam that occupies the first position in the table.
Keep reading:
. A countryman of Cristiano Ronaldo and a Champions League champion join the Arab dream of Al Nassr
. Cristiano Ronaldo scored a brace to lead Al-Nassr to victory (VIDEO)
. Iraqi footballer asked Cristiano Ronaldo for a photo and later described him on his networks as the second best in history