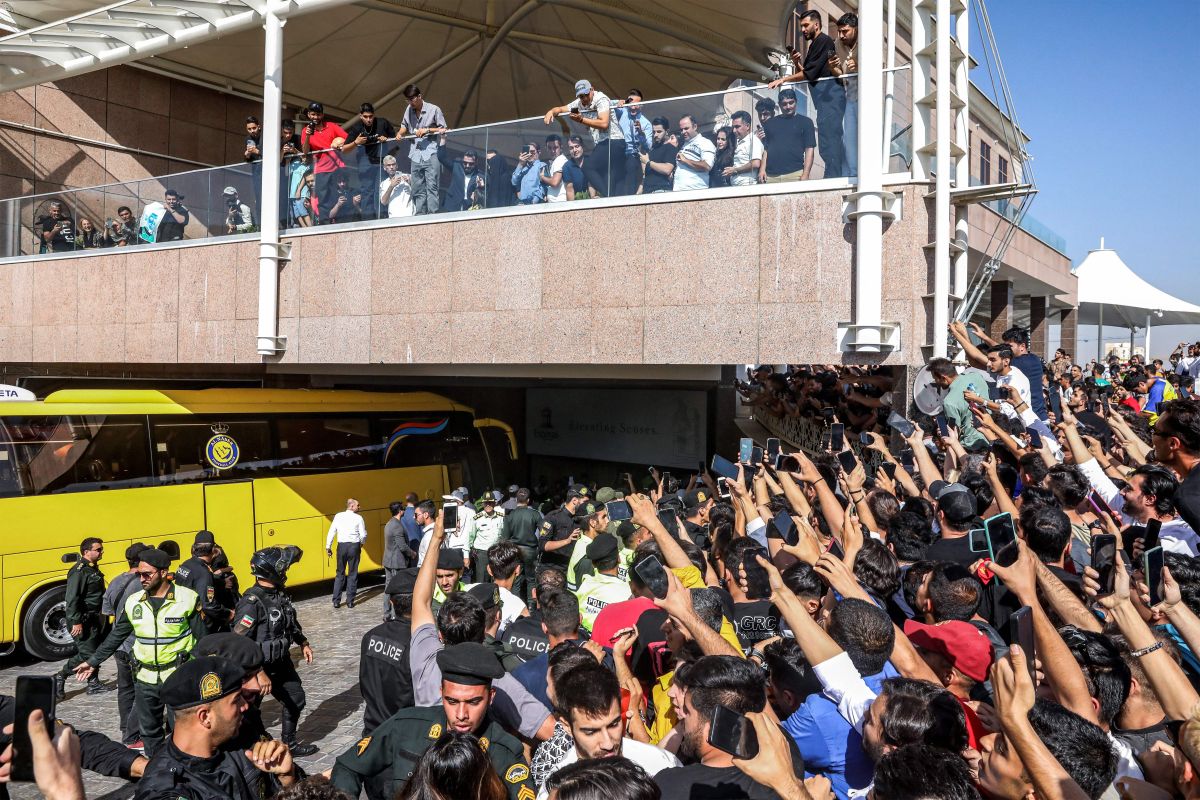 Photo: MOHAMMADREZA BOLANDI / Getty Images
The football player Cristiano Ronaldo unleashed madness today upon arrival in Tehranwhere the Saudi Al Nassr will face the Iranian Persepolis in the Asian Football Confederation (AFC) Champions Leaguethe largest competition on the continent.
Upon his arrival at the airport, the Iranian authorities gave him a persian rugone of the cultural symbols of the country.
At the same time, hundreds of fans were waiting for him at Tehran's Imam Khomeini Airport, as well as along the road leading to your hotel.
Hundreds of fans ran after the bus carrying the Portuguesewhile they chanted and waved the player's jerseys in the wind, according to Iranian television.
His hotel was surrounded by hundreds of fans, who came to occupy the lobby while shouting "Ronaldo, Ronaldo."
The Portuguese is in the Persian country to face the Persepolis tomorrow in an AFC Champions League match.
The Saudis return to play on Iranian soil after Riyadh and Tehran agreed in March to normalize their diplomatic relations, broken for seven years.
Saudi Arabia cut diplomatic relations with Tehran in 2016 after attacks on its diplomatic headquarters in that country following the execution in the Arab kingdom of a prominent Shiite cleric.
During all those years, Saudi and Iranian teams played on the soil of third countriessomething that has come to an end to the joy of football fans in the Persian country.
Keep reading:
– Cristiano Ronaldo continues his great scoring streak in Saudi Arabia
– Is Cristiano Ronaldo a friend of Lionel Messi? CR7 confessed his relationship with the Argentine
– Cristiano Ronaldo's son could play for the United States national team
– Ricardo Pepi does not believe in hierarchies: the Mexican-American attacker ignored Chucky Lozano in the middle of the game (Video)