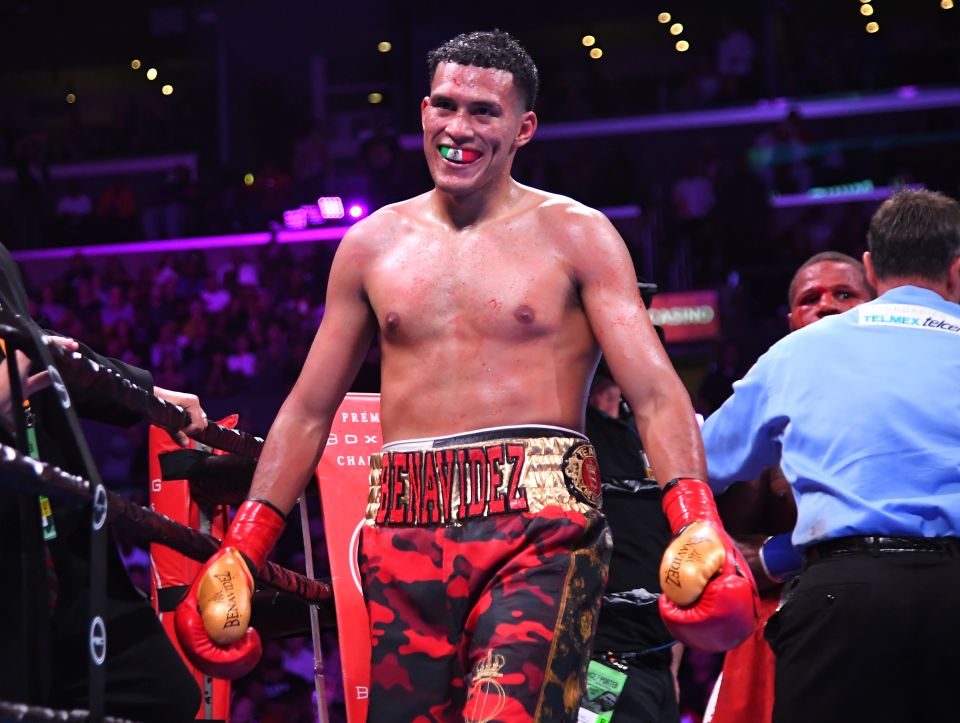 Photo: ayne Kamin-Oncea / Getty Images
Although on paper they come out many names of boxers to face Canelo Álvarez, what does seem to be clear is that David benavidez he will not be a rival of the tapatío. Eddy Reynoso has stated that a fight against the "Red Flag" does not interest them. Faced with the rejection of the Canelo Team, the Mexican American raised his voice to answer them.
"It frustrates me a little now that everyone comes out to say that I have not fought with anyone, that I never fight in payments for events, that I am nobody, this and that. Can you say that, but I'm in the super middleweight rankings. I've been number one for three fights", Benavidez sentenced in an interview for the podcast Calling Russ Amber.
Banavidez acknowledged that does not understand the reasons why the corner of Saúl Álvarez rejects him. The "Red Flag" believes that the public is eager for Canelo to get into the ring to face him.
"I have beaten the people that I have to beat them. People love to see me fight, so why don't they want to face me? I feel like it would be a great fight for the fans and boxing, "he explained.
"I feel like it's very good (Canelo). I want a chance (…) I'm fast, strong, young, I shoot body shots, shots in piles. I feel like I would give him the best fight. I feel like I can beat him, I just need my chance", He sentenced.
Finally, Banavidez showed his stubborn side and indicated that he will be willing to face Saúl Álvarez, this time or in the future. The Mexican-American fighter looks firm in the division and believes that he will remain for when the opportunity arrives.
"I'm here to stay. If he doesn't fight me now, it will have to be in the future because I'm not going anywhere", He concluded.
You may also like:
· "They are shitty excuses": David Benavidez's father attacked Canelo Álvarez again
A blow to pride: Lucero left Canelo Álvarez's singer dreams on the canvas
Eddy Reynoso despised David Benavidez and revealed the surprising rivals they will be looking for for Canelo Álvarez in 2022
.