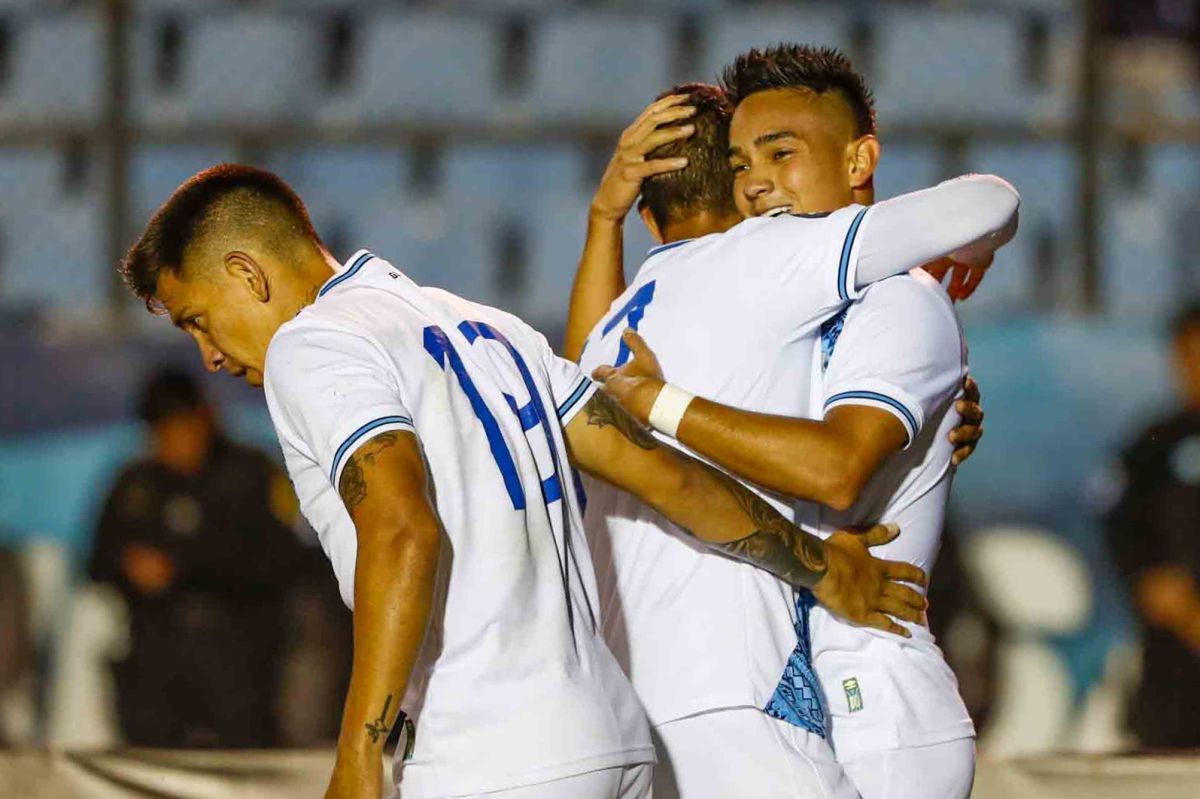 Photo: Esteban Biba / Getty Images
The selection of Panama obtained a draw this Sunday (1-1) on its visit to Guatemala, after going ahead with a penalty kick successfully executed by Eric Davis, in a clash corresponding to the 2023-2024 Nations League.
Davis scored in the 7th minute and gave Panama an early lead, which had just beaten Martinique 3-0 at home last Thursday.
The Panamanian's score took place after a foul inside the area committed by Guatemalan defender José Ardón.
With the score in their favor, the visiting team sought to attack through the counterattack and was close to 2-0 on the stroke of half an hour of play through striker Ismael Díaz.
Guatemala, for its part, dominated the match but without much depth, before a full house at the Doroteo Guamuch Flores stadium in the country's capital.
Panama maintained its same style of play: wait and counterpunch. The strategy seemed to work and on more than one occasion they faced Guatemala with numerical superiority, but defender Nicolás Samayoa cut off several important advances.
After some changes, finally The local team found the tie with a free kick taken powerfully by striker Óscar Santis, probably one of the players with the greatest projection in Guatemalan soccer.
Santis entered precisely as a replacement by decision of Mexican Luis Fernando Tena, Guatemala coach.
The tying goal came in the 68th minute and everything indicated that Guatemala could win, but Panama remained strong in defense.
This is how the groups look
The division of points leaves both with four units in group A of League A of the League of Nations of the Confederation of North, Central America and the Caribbean Football (Concacaf), after Guatemala beat El Salvador 2-0 on Thursday.
The Trinidad and Tobago team added its second consecutive victory in the Concacaf Nations League on Sunday by defeating El Salvador, who has not won an official or friendly game for more than a year.
The Trinidadians thus took the lead in Group A of the Concacaf League A with 6 points, while El Salvador went to the basement without units
The Concacaf Nations League distributes four tickets for the Copa América to be played in the United States in 2024.
Keep reading:
– Mexico was crowned world champion of Soccer 7 in the women's and men's categories
– Dream debut for César Huerta, he scored the tying goal and earned praise from Jimmy Lozano: "It is the best there is in the MX League"
– Lionel Scaloni confirms that Messi will travel to Bolivia, but leaves his ownership in doubt