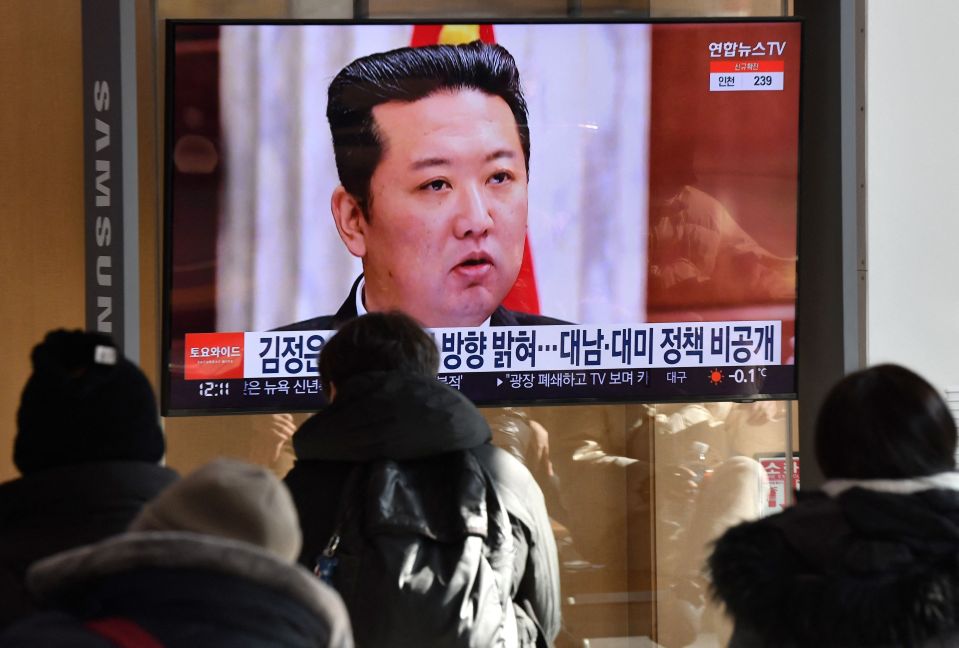 Photo: JUNG YEON-JE / AFP / Getty Images
"The increasingly unstable military environment on the Korean Peninsula and international politics have urged us to energetically boost our national defense reinforcement plans without delay"Assured the leader of North Korea, Kim jong un, according to the Korean Central News Agency (KCNA) quote.
With those words promised to further strengthen the country's military capacity, during a key political conference which took place this week, a five-day plenary meeting.
Kim too ordered that powerful and modern weaponry be produced, which improves the power of its military forces, to which asked for absolute "loyalty and fidelity", towards the ruling party, which he leads.
In its part on the subject, the North Korean newspaper Rodong indicated that at the summit he stood out as one of the "most important achievements of this year" having developed "one ultra modern weapon after another".
Furthermore, according to KCNA, Kim pledged to push for the economy to improve, and to maintain the very severe measures imposed against the spread of the coronavirus.
At the event of the ruling Workers' Party there were no specific mentions of South Korea or the United States, which some experts interpret as the leader's lack of interest in resuming dialogue with both parties in the short term.
They consider that, while seeking strength and self-sufficiency in his country to face the effects of the pandemic, he wants to keep the borders closed.
KCNA indicates that this meeting raised "tactical directions" to foreign relations, but without mentioning the United States.
The meeting coincided with the 10th anniversary of the coming to power of Kim Jong Un, who has established control and absolute power in the country, and has reinforced its missile and nuclear arsenals, but without a boost to the economy that has avoided major setbacks suffered especially in the last two years due to the closing of borders that came with the pandemic, due to the effects of natural disasters on the territory, or by the persistent sanctions to which it has been credited by the United Nations.
This set, for international experts, shows a panorama dominated by uncertainty for North Korea this 2022.
Don't miss out on reading:
– The United States issues sanctions against citizens of nine countries for human rights issues
– North Korea banned from laughing for 11 days on Kim Jong Il's 10th anniversary of death
– The United States condemns the "threat" of North Korea with the launch of missiles
.