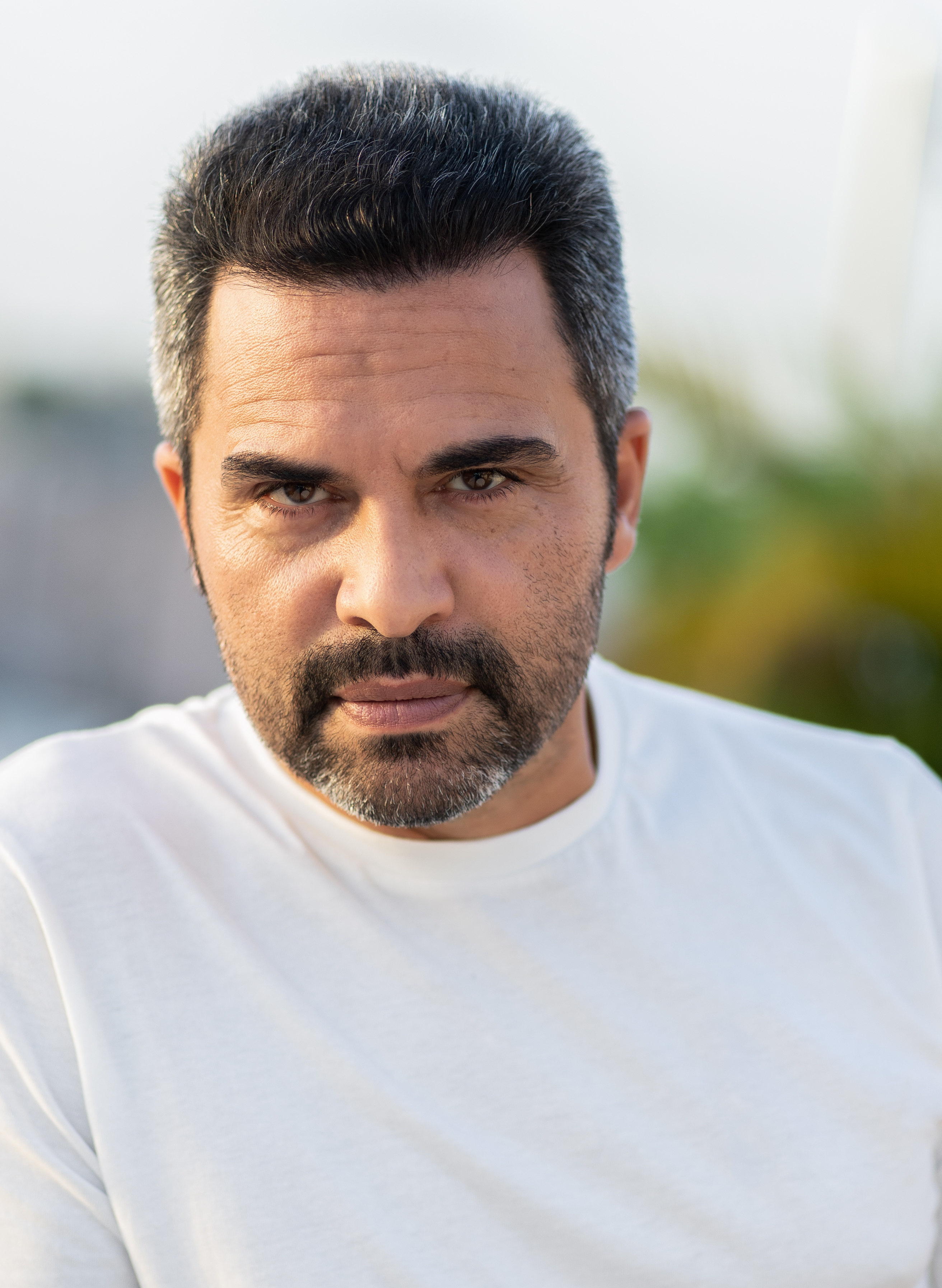 While having coffee on a rainy afternoon in Manhattan, actor Manny Pérez spoke with El Diario about creating a film production and how the story of the Dominican hitman 'Luisito, La Soga' continues to evolve on the big screen.
Pérez is recognized for his roles as the protagonist in the films 'La Soga' (2009) and 'La Soga 2: Salvación' (2021), and more recently for his participation in 'Sound of Freedom' (2023).
The character of 'Luisito', better known as 'La Soga', reflects the life of a hitman who seeks to do justice on his own. Accompanied by a mostly Latino cast, the film will premiere during the New York Latino Film Festival (NYLFF) on September 23.
"Cinema allows us to show the reality that exists in our countries with corruption. "I demonstrate this reality using my camera instead of a weapon," said the filmmaker, who directs and stars in the film.
"It is important to move forward with our stories and show the art that we Latinos are capable of making. Our action films tend to surprise audiences in the United States because many are not used to seeing the violence that for one is part of everyday life," Pérez added.
After his recent appearance as the character 'Fuego' in the film 'Sound of Freedom' that debuted in theaters in the middle of this year, Pérez assured that he understands the importance of having an impact on the public and showing the reality of many countries. of South America that are under a regime of corruption. "The system in the real world is corrupt, and I show it in my film too, that's why 'The Rope' is the law and order of its world. He himself manages to do justice to avenge the people he loved and who were taken from his life," he said.
The 'La Soga' trilogy is a story created by Pérez, who was inspired by a real character, a hitman who was hired by the government to kill a person he knew, but in his story, 'La Soga' is more than a hitman: "I wanted to give him a heart and a reason why he does what he does. He is a very twisted character, but the public still manages to understand him," he added.
The New York Latino Film Festival was founded in 1999 to support Latino film and talent. In this edition, the festival will take place during Hispanic Heritage Month, from September 15 to 24, and will feature 116 films produced by and starring Latino talent. It will begin with the premiere of 'Cassandro' by director Roger Ross Williams, which features the performances of Gael García Bernal and Benito Antonio Martínez Ocasio (Bad Bunny). Among the festival's film selection there will be productions of various genres from more than 20 countries.
In detail
'Noose 3: Revenge' will premiere in New York on September 23, at 7:00 pm, at Regal Union Square (850 Broadway). Subsequently, the film will debut in theaters in the Dominican Republic on October 19 and will be available for streaming on video platforms starting December 12.
For more tickets to the premiere of 'La Soga 3: Venganza' and information about the New York Latino Film Festival, visit: https://nylatinofilmfestival.com/2023/movies/la-soga-3-vengeance/