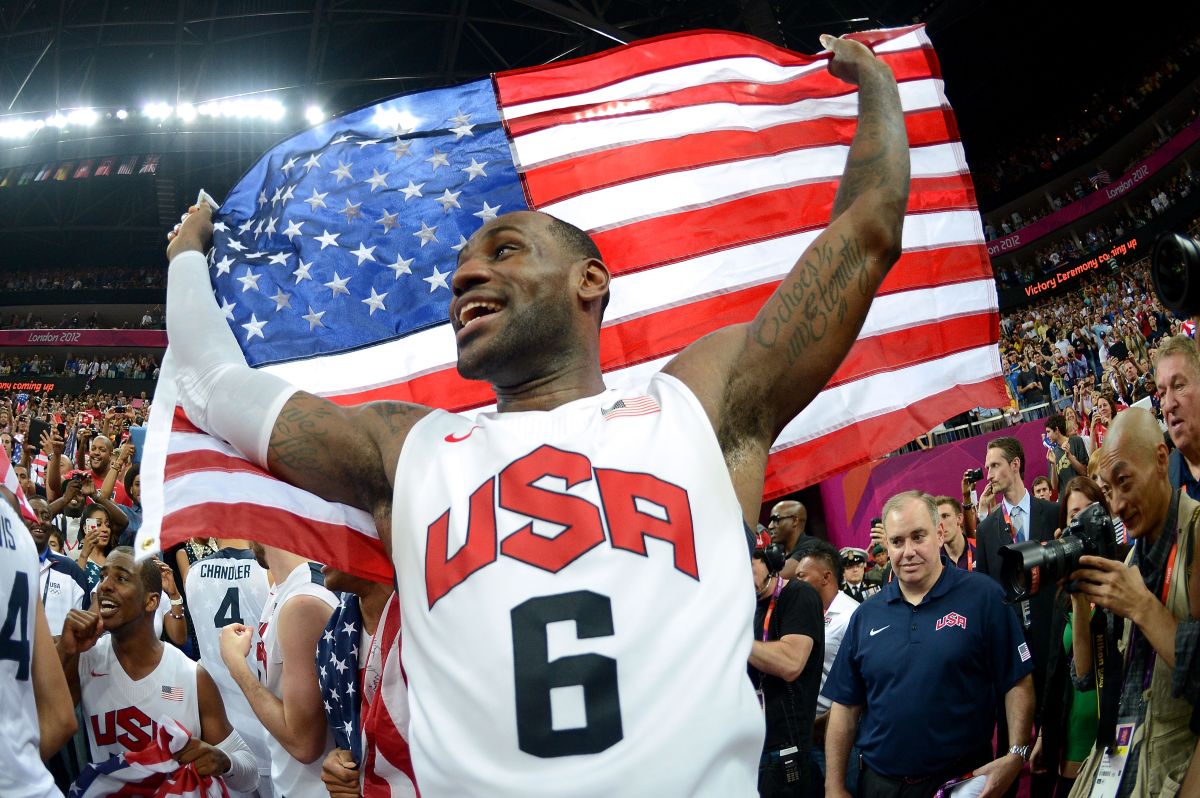 Photo: Harry How/Getty Images
The United States team failed in the Basketball World Cup without taking a medal. The next competition is the Olympic Games and LeBron James wants to participate in the big event.
LeBron James would seek to return to the United States basketball team for what would be his last Olympic Games in Paris 2024 and would seek to recruit the big stars, reported Shams Charania of The Athletic.
Among the names that LeBron James wants on Team USA would be: Stephen Curry, Kevin Durant, Jason Tatum, among others. It is worth noting that for the 2023 Basketball World Cup, the United States team did not bring its best stars.
Only three players who were in the NBA All-Star Game represented Team USA in this edition of the Basketball World Cup: Anthony Edwards, Tyrese Halliburton and Jaren Jackson Jr.
Last Friday, after the defeat against Germany, the Sportscenter account made a publication with some of the players who could be in the Olympic Games and LeBron put an emoji with open eyes as a sign of possible interest.
Players like LeBron, Durant, Curry, Paul George, Devin Booker, Jimmy Butler, among others, were seen in the image. Many fans have criticized the lack of commitment of the big stars of the NBA to the basketball team.
James won bronze with Team USA at the 2004 Summer Olympics and gold in 2008 and 2012. The Los Angeles Lakers star forward opted not to participate in the 2016 Rio Olympics and then Tokyo 2020.
In 2012, James was part of a second "Dream Team" along with Deron Williams, Chris Paul, Russell Westbrook, Kobe Bryant, Andre Iguodala, James Harden, Kevin Durant, LeBron James, Carmelo Anthony, Kevin Love, Anthony Davis and Tyson Chandler.
His return would give him his fourth Olympic medal and his third gold. The United States team secured its place in Paris 2024 after reaching the semifinals of the Basketball World Cup along with Canada, Serbia and Germany.
Keep reading:
– Germany wins the FIBA ​​Basketball World Cup after eliminating the United States and beating Serbia in the final
– The United States leaves a historic failure in the 2023 Basketball World Cup after losing the bronze to Canada
– "We are no longer in 1992": Steve Kerr compared himself to the 'Dream Team' to justify elimination of the United States