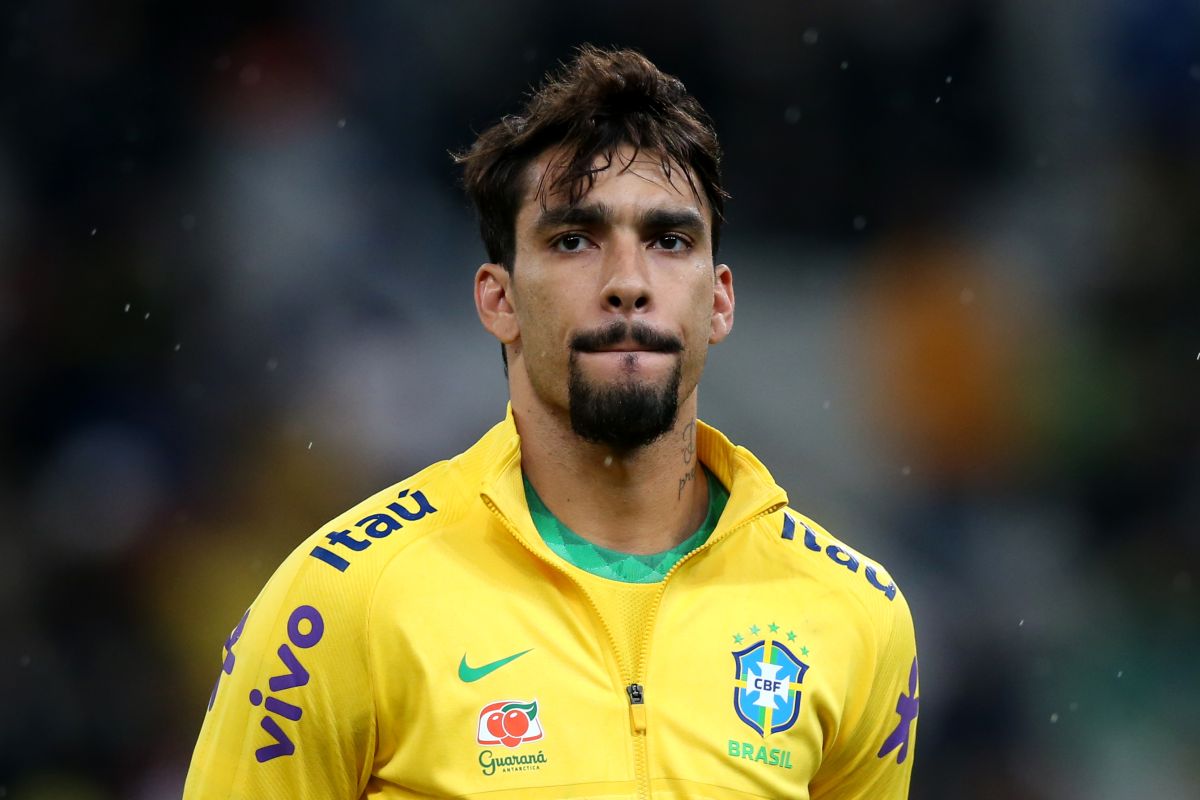 Photo: Alexandre Schneider/Getty Images
Lucas Paquetá, a Brazilian soccer player, was left out of Brazil's squad for the first dates of the 2026 South American World Cup Qualifiers after being investigated for a yellow card and an alleged link to bet rigging.
According to the English newspaper "Mail Sport", The English Federation has opened an investigation into a combination of suspicious bets made for accounts opened in Duque de Caxias (Brazil) at Betway, sponsor of Real Betis and West Ham.
The suspicious accounts were created the same day as the bets and bet the maximum amount allowed on a combination of strange situations.that both Lucas Paquetá and Luiz Henrique would receive a yellow card in their respective matches, which were played on the same day.
Paquetá received the yellow card in a Premier League match on March 12 against Aston Villa. The player swept into midfield and received the card immediately at minute 70 of the match.
The Brazilian was the only player on the team to receive a yellow card in that match.
The investigation is closely following Luiz Henrique, who was also left out of Brazil's squad, according to his coach.
"It is a matter of preservation, of letting him resolve these issues, which go beyond football, of leaving him at ease so that he resolves (the matter). We had these problems (of illegal bets) here in Brazil and time is needed for things to be cleared up", said the Brazilian coach, Fernando Diniz, at a press conference.
This occurs after Manchester City's negotiations for Lucas Paquetá fell apart in the last week without further details. City were willing to pay €70m for the 25-year-old Brazilian midfielder, according to reports.
"I am also going to tell the truth. Luiz Henrique was a player called up. Let's wait and see. In the next few hours, I will give another name" to replace him, Menezes said at a press conference.
The case of Luiz Henrique is similar to that of Lucas Paquetá, a West Ham midfielder, who was excluded from the call for the senior team announced this Friday, due to a betting investigation opened by the English Federation.
The Conmebol Qualifiers towards the 2026 World Cup They will begin on September 7.
Brazil will face Bolivia at home and then will travel as a visitor against the Peru team.
Keep reading:
– Edson Álvarez is a new West Ham player: Machín is the fourth Mexican to sign with the Hammers
– Edson Álvarez entered the history of West Ham without playing for a minute
– The viral little dance of the Brazilian Lucas Paquetá after West Ham United's title in the Conference League (Video)