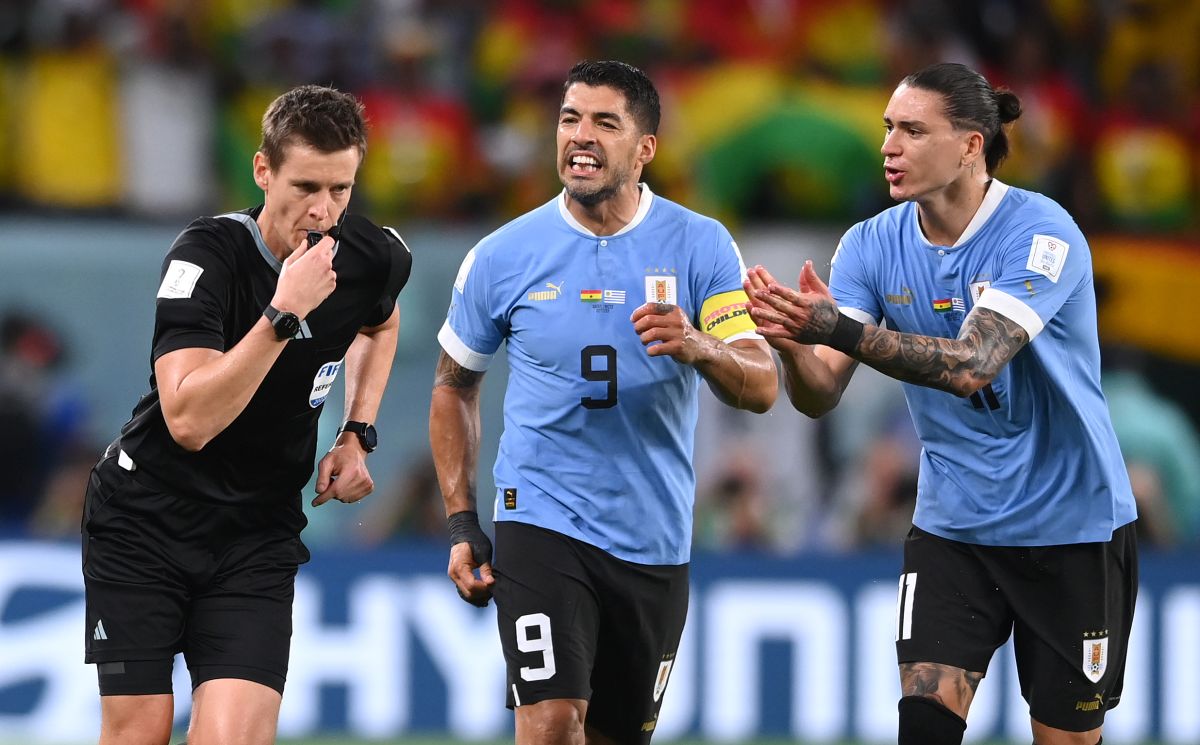 Photo: Stu Forster/Getty Images
The South American qualifiers are causing a lot of controversy. With the exception of Brazil and Argentina, the other teams that make up Conmebol seem to be quite equal in terms of level. Ecuador and Uruguay faced each other in a hot duel at the Rodrigo Paz Delgado Stadium. The Ecuadorian team won 2-1but Luis Suarez He did not hide his annoyance at some referee decisions.
Ecuador and Uruguay are two of the most powerful teams, currently, in South American football. This was demonstrated in their even match. Marcelo Bielsa's team started winning with a goal from Agustín Canobbio at 38 minutes into the first half. However, at 45+5, Félix Torres Caicedo would achieve equality before the break.
For the second half the Ecuadorian team would seek to make their comeback and in a few minutes they would achieve it. At minute 61, Félix Torres Caicedo would score the second goal in his personal account and the goal that gave Ecuador the first three points. However, there was a play that It could have changed the history of the game and Luis Suárez spread it on his social networks.
Luis Suárez and his arbitration complaint
The former FC Barcelona forward did not hide his dissatisfaction with a decisive play that could have given Marcelo Bielsa's team the tie. As it was expected, The Charrúas would go for equality and in the final minutes they almost achieved it.
Luis Suárez released a video of a controversial play that took place in the last minute of the match. The play featured Hernán Galindez, goalkeeper from Ecuador who had an aggressive tackle on Facundo Torres.
Galindez tried to clear a ball with his fists, he measured it wrong and ended up impacting the face of the Uruguayan soccer player, leaving him on the ground as if it were a knockout. However, this play was not sanctioned and Ecuador was left with the three units.
How were Ecuador and Uruguay?
Despite this Uruguayan defeat, Marcelo Bielsa's team remains at the top of the standings. Uruguay is in fourth position with three units, only behind Colombia, which has four, and Argentina and Brazil, which have a perfect pace after two days. For your partthe Ecuadorian team rises to ninth position in the table without points. It is worth remembering that La Tri began the qualifying rounds with three points less due to a FIFA sanction.
Keep reading:
– The mischief of Luis Suárez: a rival "took" the bait and was reprimanded because of the Uruguayan
– World Cup 2026, how are the places for the World Cup distributed?
– Is Cristiano Ronaldo a friend of Lionel Messi? CR7 confessed his relationship with the Argentine
– Cristiano Ronaldo's son could play for the United States national team