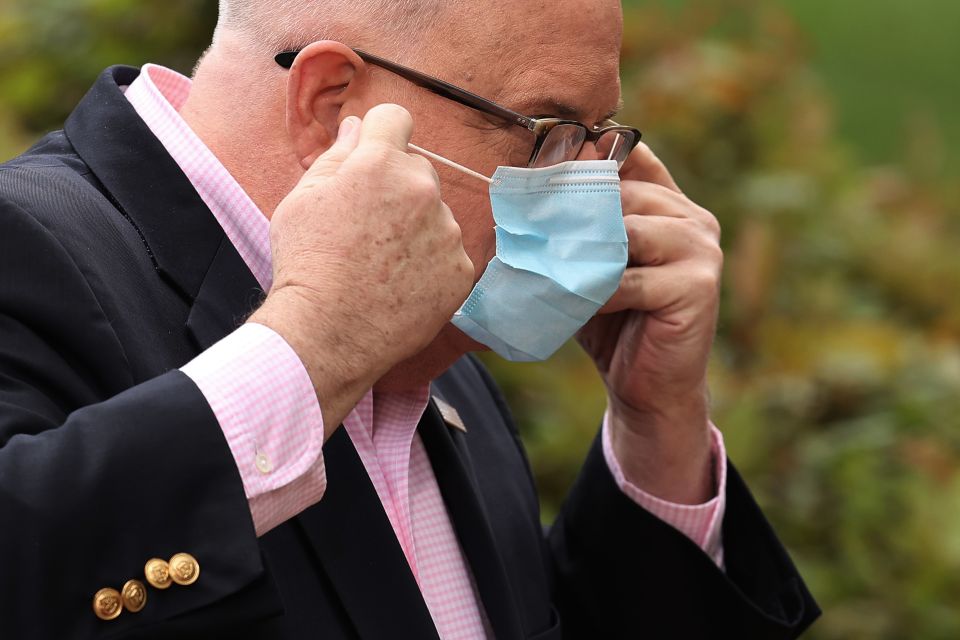 Photo: Chip Somodevilla / Getty Images
Larry Hogan, governor of Maryland, established a 30-day state emergency period as COVID-19-related hospitalizations increased 500 percent in recent weeks.
"Since the first day of the crisis, I have spoken to you frankly, so the truth is that the next four to six weeks will be the most challenging time of the entire pandemic," Hogan announced during a press conference.
With COVID-19 hospitalizations topping 3,000 in Maryland, projected to continue to riseHogan insisted on taking extreme measures to combat the public health crisis.
"While we can't manufacture doctors and nurses that don't exist, we've continued to do everything we can at the state level to help our hospitals withstand this surge and save lives," Hogan said.
The governor said that Maryland hit a new peak of 3,057 hospitalizations Tuesday, representing an increase of more than 500% in the past seven weeks, and could exceed 5,000 patients in the next few weeks.
The emergency declaration comes a week after the Maryland Hospital Association asked the state to issue a limited public health emergency, saying the hospital workforce was "incredibly thin."
During the last few weeks, several hospitals across the state have declared disasters and have switched to crisis protocols to deal with the flow of COVID-19 admissions.
The first of two executive orders Hogan signed on Tuesday gives the health department authority over hospital staff, capacity and supplies. It also paves the way for graduate, retired, and out-of-state nurses to practice.
The second mobilizes 1,000 members of the Maryland National Guard to bolster emergency medical services. About 250 of those National Guard members will support COVID-19 test sites across the state.
"In addition, they will assist us in opening another 20 test sites outside of hospitals across the state to meet the growing demand for testing," said the Governor.
Hogan also called on the Biden administration to provide more shipments of monoclonal antibody treatments and to increase production and distribution of both COVID-19 tests and newly licensed antiviral drugs.
Last month, the state launched an emergency operations center to help Maryland hospitals manage capacity, and hospitals were ordered to reduce non-emergency procedures to release beds.
The governor also pledged $ 100,000,000 for nursing homes and hospitals , including $ 50,000,000 to help address the staff shortage at those facilities.
Read more:
Joe Biden orders his Government to double purchase of pills against COVID-19
Urge US lawmakers to push for remote work
Ómicron pauses the return to schools in the United States
.