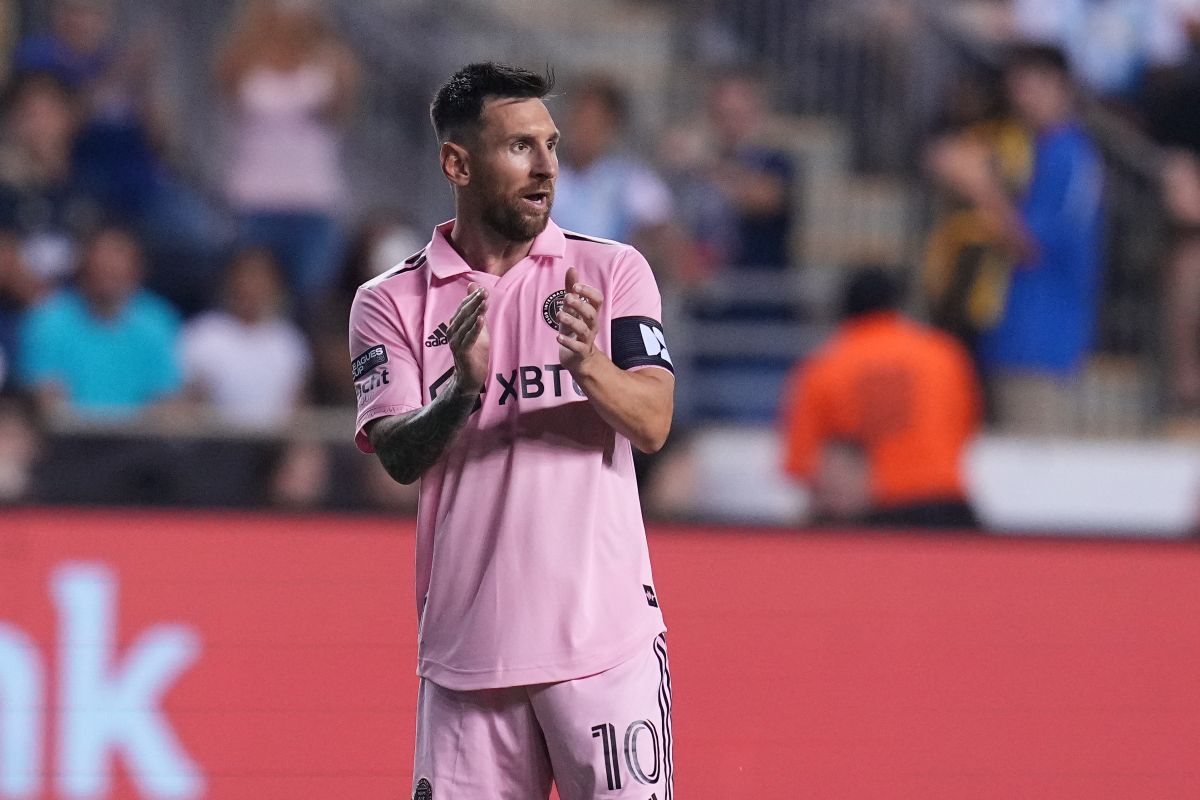 Photo: Mitchell Leff/Getty Images
Lionel Messi gave his first press conference as an Inter Miami player, prior to the final match in which the pink cast will be facing Nashville SC in the grand final of the Leagues Cup. The Argentine star spoke of different topics and among them referred to the level of Liga MX, which he greatly recognized.
For Messi, Mexican soccer is competitive and world classHowever, he made it clear that the MLS teams are in sufficient condition to face them and play them as equals, something that is demonstrated if we take into account that the Leagues Cup final will end up being defined between two football teams. US.
"We had to compete against Mexican teams, who have a very good level because it is a competitive league, which has good players worldwide. AND The teams from the United States have a high level, they can compete hand in hand to the Mexicans," said La Pulga at the aforementioned press conference.
Messi and his idyll with the Leagues Cup
Lionel Messi has left impressive numbers in a total of six games with Inter Miami, in which he has scored nine goals and has been the decisive figure in said tournament. He also led the rosy team to the first final in its history, and qualified them for the Concachampions, a ticket that this tournament ensured for the first three places.
Besides the arrival of Tata Martino has changed the style of play for the pink cast with other players of the stature of Sergio Busquets, Jordi Alba and the rapport between pieces that were already on the team such as Robert Taylor, Dixon Arroyo, Josef Martínez, among other players who have made a leap in quality thanks to the arrival of big signings.
The grand final of the Leagues Cup will be this Saturday, August 19 between Inter Miami and Nashville SC, at Geodis Park and that same day the game for third place between Monterrey and Philadelphia Union will be played first thing in the morning.
Keep reading:
. Messi in his first press conference with Inter is in love with Miami and throws a strong dart at Paris
. Messi scores the farthest goal of his career with a 32-meter kick (Video)
. They filter false audios of Lionel Messi calling to vote for Javier Milei