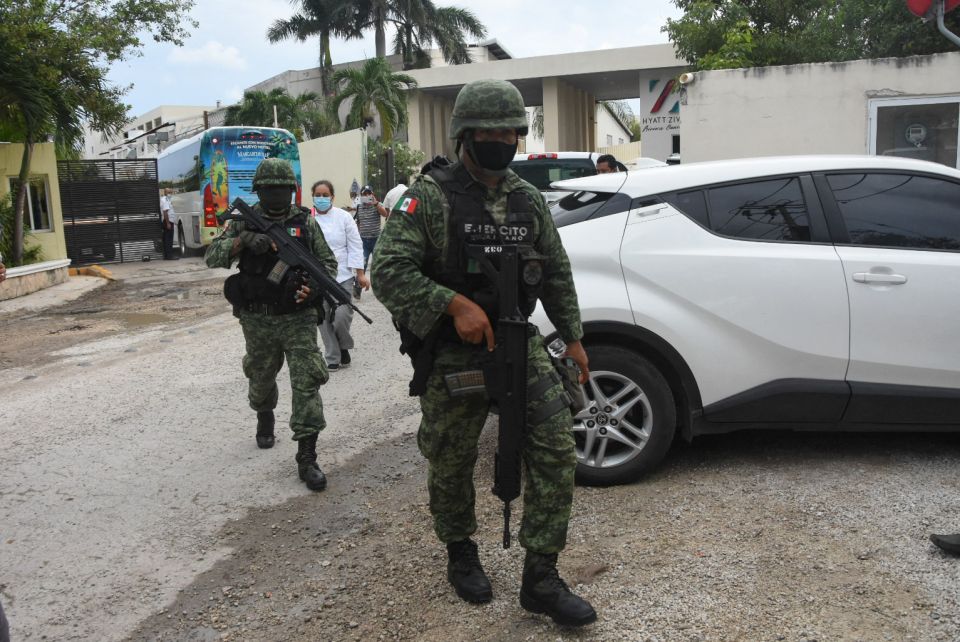 Photo: ELIZABETH RUIZ / AFP / Getty Images
The year 2021 closed with a record of 28 thousand 160 murders, according to the daily report of the Secretariat for Citizen Security and Protection (SSPC) federal. According to experts, most of them at the hands of drug trafficking groups.
Of the annual total, 2,274 were registered only in December.
Just last December 31, the Government recorded 80 intentional homicides in 21 entities, mainly in Puebla, Jalisco, Guanajuato, Michoacán and Nuevo León.
-Read more: VIDEO: Hitmen are filmed when they murder a young girl // Even your children are going to kill CJNG threatens Guatemalan police, video
However, homicides were also reported in Aguascalientes, Baja California, Chihuahua, CDMX, Edomex, Guerrero, Hidalgo, Morelos, Oaxaca, Quintana Roo, Sinaloa, Sonora, Tabasco, Veracruz and Zacatecas.
The 28,160 crimes of 2021 were 2.6 percent less than the 28,925 murders documented in Mexico throughout 2020, according to this same federal registry.
In 2021, 2,379 murders were recorded in January; in February, 2,020; in March, 2,444; April, with 2 thousand 370; May, with 2 thousand 462; June, with 2,251; July, with 2,381; August, with 2,414; September, with 2 thousand 405; October, with 2,332; November, with 2,242, and 2,274 this past December.
One of the most violent days was last July 4, when 115 murders were registered, mainly in Guanajuato, with 16 cases; Michoacán, with 12 dead; Baja California, Morelos and Edomex, with 11 each, and also eight dead in Puebla.
The Federation began this daily record from December 5, 2018, four days after the start of the administration of President Andrés Manuel López Obrador.
They kill a man in Fresnillo in the beginning of 2022
Zacatecas registered at the beginning of the year another act of violence in Fresnillo, where a gas station worker was shot to death.
The events were reported this Saturday around 3:00 p.m. in front of the Central de Abastos de Fresnillo, on Bulevar Varela Rico.
Preliminary reports from the National Guard indicate that a shooting was reported to the 911 emergency services, in which the gas station dispatcher died.
A municipal version indicates that the gas station worker was directly attacked, however until now there is no official version of the authorities on the fact.
The federal government places Fresnillo as the sixth most violent municipality after it registered an increase of 51 percent between August and November, going from 102 homicides in that period of 2020 to 154 in the same period last year.
Regarding the rate of intentional homicides, it is located in the first place with 89.99.
-You may also like:
· Porn actress reveals extreme sexual tastes of Chapo Guzmán's children // VIDEO: CJNG dismembers a woman alive
· El Kalimba, whipped women and ended up dismembered // "I am the general's people," shouted H2, a dejected drug leader
· VIDEO: They kill a narcocorrido singer with 100 bullets; that's how it remained // The actor who gave life to Gohan in Dragon Ball is shot to death
.