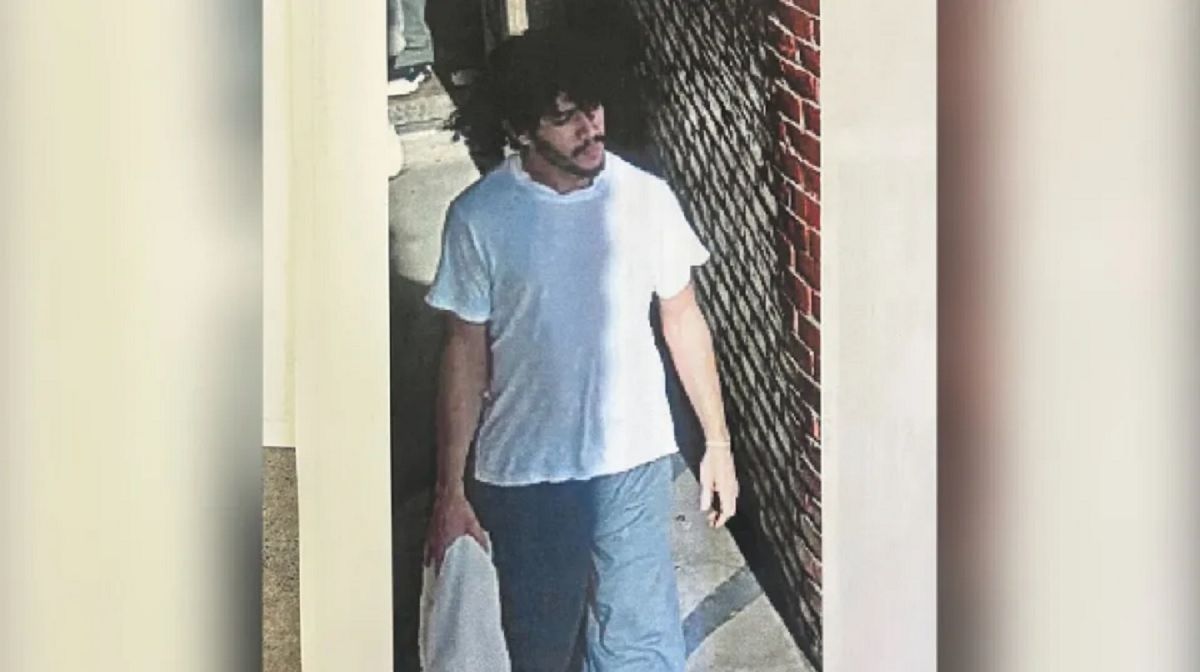 Photo: CHESTER COUNTY DISTRICT ATTORNEY'S OFFICE / Courtesy
The mother of Danelo Cavalcante, a dangerous murderer who escaped from a Pennsylvania jail, is helping authorities search for her son, while the police believe that he is getting closer to the place where he could be hiding.
Pennsylvania police reported thatis transmitting a message in Portuguese from Cavalcante's mother urging him to turn himself inthrough helicopters and police patrols, a persuasion tactic occasionally used by the authorities.
Cavalcante, 34, escaped from the Chester County jail, about 30 miles west of Philadelphia, around 8:50 a.m. Thursday, the Chester County District Attorney's Office said.
The man, who is from Brazil, was convicted of first-degree murder on August 16 for fatally stabbing his 33-year-old ex-girlfriend and sentenced to life without parole last weekaccording to Chester County District Attorney's Office.
The woman had discovered that Danelo had already committed a murder in Brazil, in 2017, and planned to report it to the authorities. For that reason He stabbed her 38 times until she died in front of her two young children, ages 4 and 7..
His daughter, who is now nine years old, was a witness in the trial against the murderer. She said that her mother and Cavalcante were arguing when he grabbed her hair and threw her to the ground.
Cavalcante "is considered an extremely dangerous man" and anyone who sees him should stay away from him and call 911 immediately, District Attorney Deb Ryan said in a statement.
As the persecution enters its fifth day, the police have focused on a wooded area with a radius of 2 miles near the prison, Robert Clark, deputy supervisor of the United States marshal for the Eastern District of Pennsylvania, said at a news conference Monday afternoon.
"As desperate as he is, he may have changed his mind and he hears his mother tell him to give up, and his family cares about him," Clark said.
"Perhaps this is what puts it on the edge of the abyss where we can achieve a peaceful surrender," he said.
Clark did not reveal the exact content of the message, but said that "she is just rooting for her family to love him and want him to give it up. And that is also our hope."
According to the authorities, there have been four credible sightings of Cavalcante within a small area since he escaped. The most recent was Sunday afternoon by a police officer, Pennsylvania State Police Lt. Col. George Bivens said during the news conference.
Bivens added that police are working to "stress" Cavalcante, as they don't know if the fugitive is getting food and water in the thick forest.
"I intend to stress him out. I want to push him hard. He will make mistakes. He will show up. We believe that he has already shown himself several times, "he noted.
Officials are authorized to use deadly force if they find Cavalcante and he does not actively surrender, Bivens said.
Authorities encouraged residents to call the police if they see anything suspicious and to avoid interacting with Cavalcante if they see him. They also urged residents to report homes left vacant over the Labor Day holiday so police can check to see if Cavalcante is using any of those properties for hiding.
They also reported that they offer up to $10,000 as a reward for information leading to the arrest of the convicted person.
Keep reading: