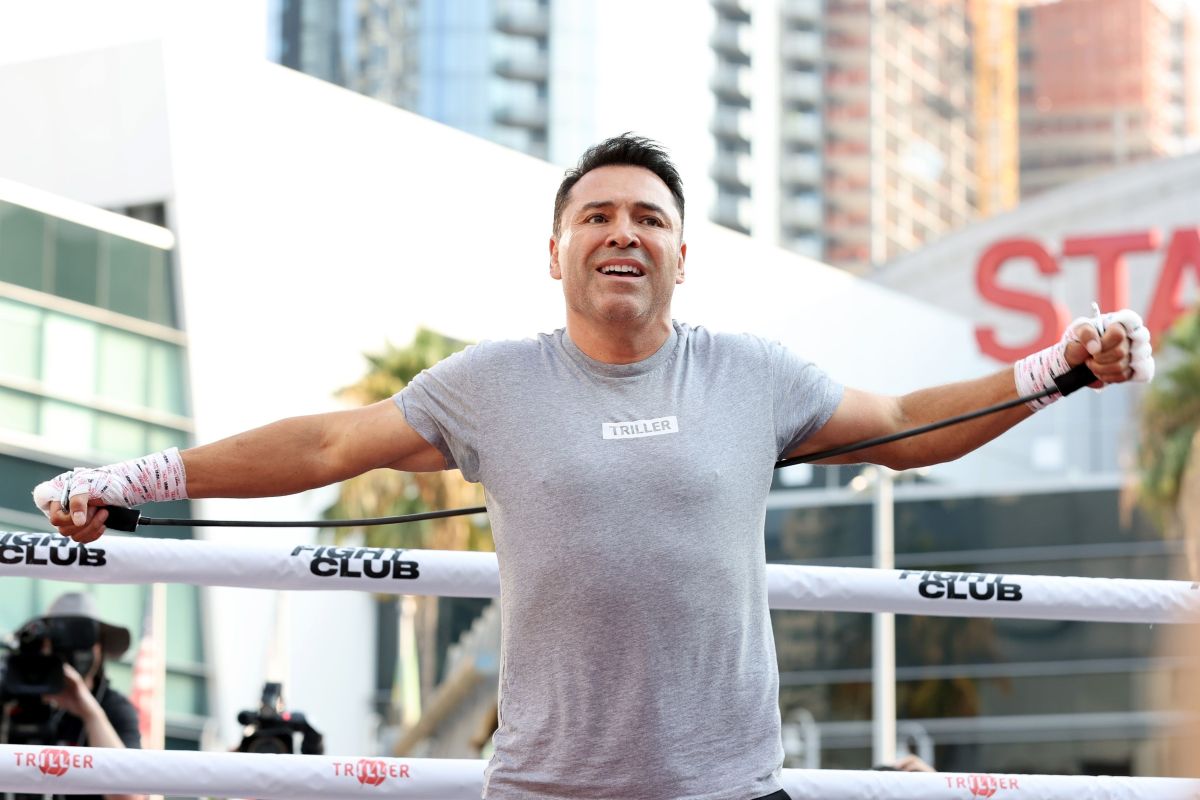 Photo: Amy Sussman/Getty Images
After Ryan García was shown in a photo on social networks with Floyd Mayweather Jr., Óscar de la Hoya's first reaction was in a mocking tone, saying that he was teaming up against someone he had defeated, an already ironic comment that reality is different. However, with a cold head De la Hoya reflected and assured that he was not afraid of a possible alliance between Money and García.
"I don't know what it's about, but it's none of my business, any fighter can date any fighter. That is simply the nature of the beast. Really do not care", assured Óscar de la Hoya on Fight Hub TV, where he also gave his analysis of the next fight for Saúl "Canelo" Álvarez.
De la Hoya was in a totally different tone from the one he showed on social networks and even surprised his own and strangers with a very mature response. "I think Ryan dating Floyd can gain a lot of insight from Floyd because he is one of the best fighters out there, or was.Also, I know for a fact that Floyd is not giving you any business advice, but I know that he is capable of giving you some fighting advice. And if Ryan absorbs it and listens to it, he can help him, "the Golden Child added.
It should be remembered that the relationship between Óscar de la Hoya and Ryan García is currently not the bestand even the owner of Golden Boy Promotion has filed a lawsuit against his pupil and they have had constant exchanges and very direct hints on social networks.
Despite this complicated reality between the two, De La Hoya keep going making plans for Ryan's next match, and assured in the same medium that the boxer born in California could be returning in November, in addition to the fact that in a few days he will be making the announcement. He also wants to know the status of Rolly Romero's belt, since He considers that his client can opt for a world belt.
Keep reading:
. Floyd Mayweather and Ken Griffey Jr. were present at Messi and Inter Miami's game (Video)
. After losing to Gervonta Davis and after the separation from Eddy Reynoso, what will the future hold for Ryan Garcia?
. Oscar De La Hoya Thanks Jake Paul For Bringing Young People To Sports And Makes A Bold Prediction