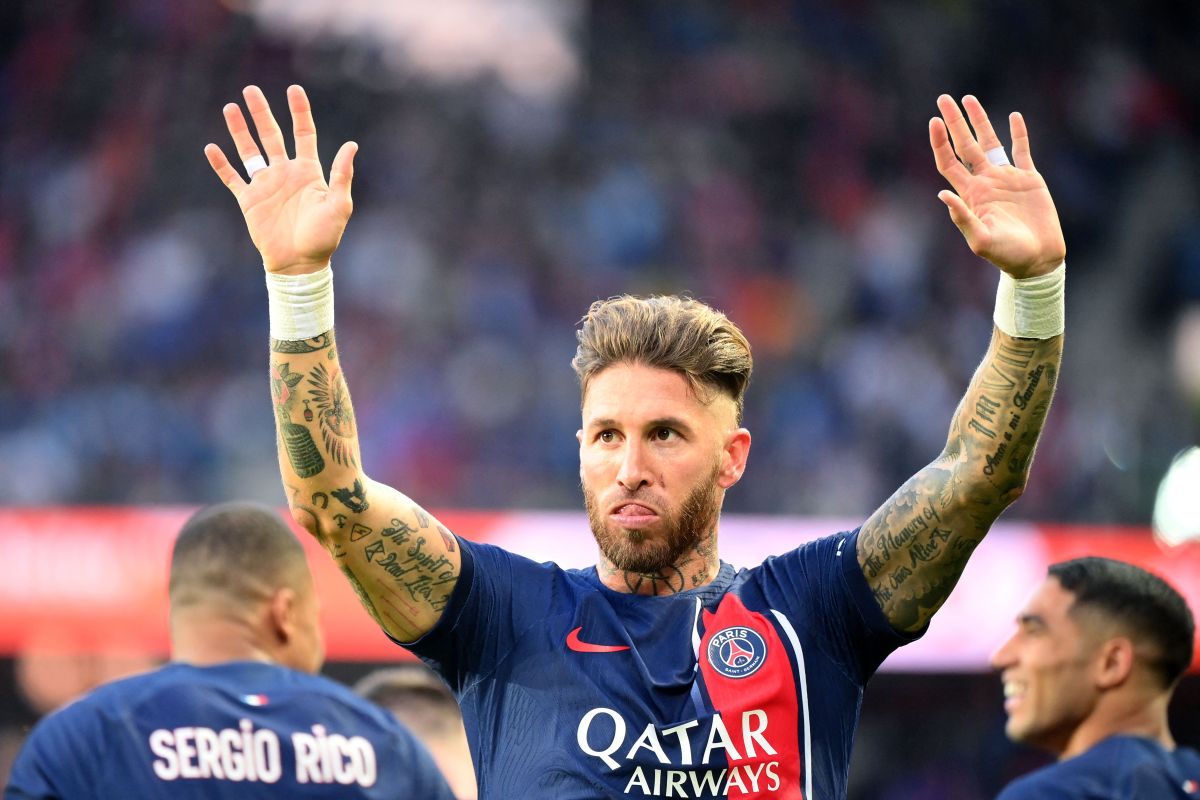 Photo: Franck Fife/AFP/Getty Images
Recently there were rumors in which he was approaching Sergio Ramos as a possible new reinforcement of the Eagles of Americasomething that did not end up taking place due to the high economic claims of the 37-year-old center-back.
The former Real Madrid and PSG player demanded, among other things, to be the best paid in the Liga MX and another series of conditions that the same Santiago Baños expressed that they were impossible to pay for the eleven azulcrema.
"I was fortunate to meet his brother who is his representative, in a personal chat, the subject came up and, obviously, Sergio's salary parameters have nothing to do with what can be paid here in Mexico"said the manager exclusively for TUDN.
Other footballers who refused to reach Liga MX this season
Isco Alarcón sounded a lot to land in the MX Leaguehowever the Spaniard ended up opting to continue in Europe and sign for Real Betis of the engineer Manuel Pellegrini. Pachuca and Rayados de Monterrey were candidates to take over the services of the former Real Madrid player.
A possible arrival of Lucas Moura to Monterrey also sounded a lot who finally ended up leaning towards the Sao Paulo project in his native Brazil.
Alan Pulido did not go to Chivas either and everything seems to indicate that he will renew for two seasons with Sporting Kansas City and There was even talk of Radamel Falcao to Cruz Azulsomething that the Colombian who is still in Spain with Rayo Vallecano did not even take into account.
Sergio Canales was seduced by Monterrey
The Spaniard and recent champion of the Nations League with his team, Sergio Canales, was the only bombshell name seduced by a Liga MX team and ended up joining Monterrey, the team with which he will play the Leagues Cup semifinals.
Like Dani Alves with Pumas last season, Canales has become another of the bombs of Mexican football and is currently the most renowned signing in Liga MX.
Keep reading:
. They filter false audios of Lionel Messi calling to vote for Javier Milei
. Messi and Inter Miami make history by beating the Philadelphia Union and sealing their ticket to the Leagues Cup final
. Sergio Ramos and Pilar Rubio were present at the UFC in Jacksonville during the victory of their friend Ilia Topuria