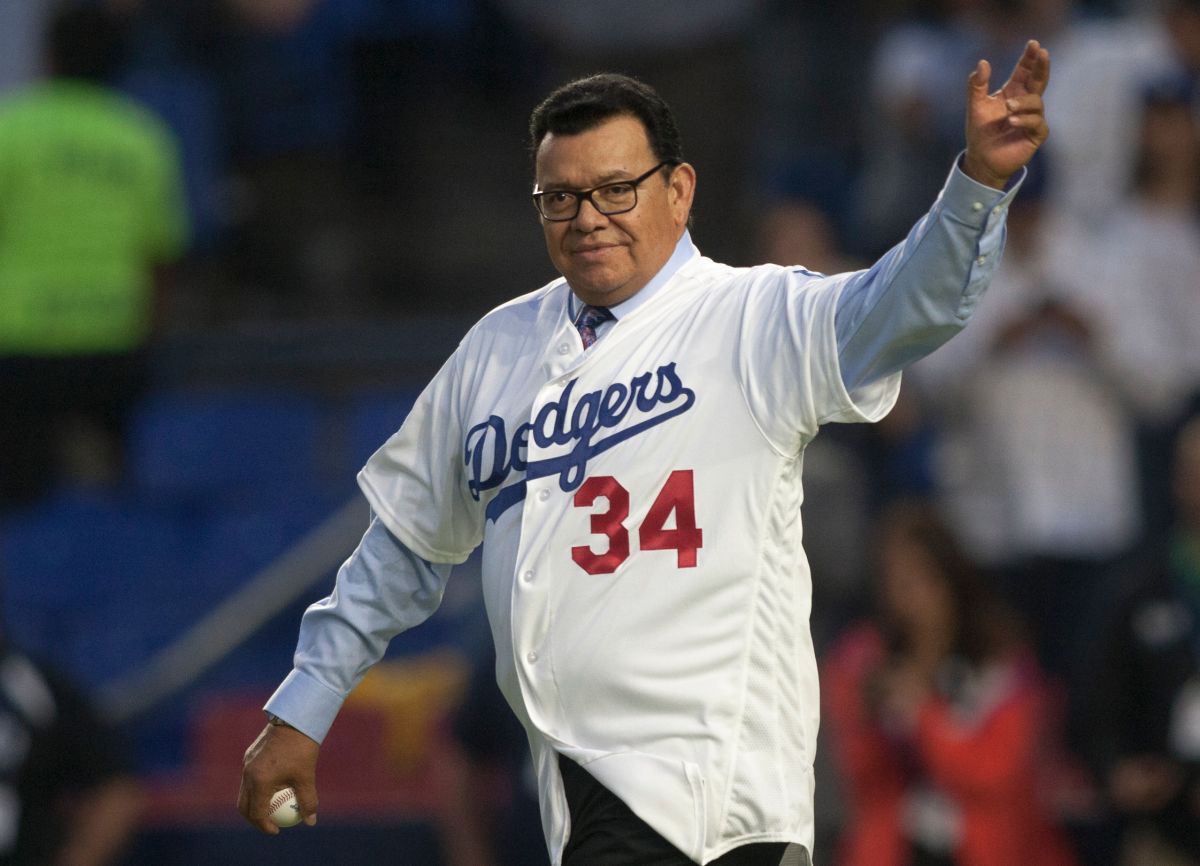 Photo: Photo by Julio Cesar AGUILAR / Getty Images
On Friday, August 11, the Los Angeles Dodgers held a drone show at Dodgers Stadium, in Los Angeles (California), as part of the ceremony of the Retirement of number 34 of Mexican baseball player Fernando "El Toro" Valenzuela.
The images of the event were captured by all attendees and went viral on digital platforms due to the silhouettes they showed during the light show.
Among the first shapes that were observed in the sky are the silhouettes of Fernando Valenzuela doing what he knew best: pitching, the hat mentioned by sportscaster Vin Scully after Valenzuela's no-hitter, a bull, the map of his country of origin and the United States, the phrase "Fernandomania Weekend" and the silhouette of Mike Brito, the scout who signed him to the team.
One of the main attractions of the light show was that they imitated the pitches that "El Toro" made during his MLB career, such as his mythical look at the sky when throwing the ball and a slow-motion pitch that hits the bat. .
Other images that could be seen were the ring of champions of the 1981 World Series, the World Series trophy won by the Dodgers in 1981 and 1988 and a final phrase that said "Long live Fernando" with a shirt and his jersey number.
The event fully captured the attention of the spectators prior to the match against the Colorado Rockies. An important fact about Valenzuela is that he became the first Mexican baseball player to have his number retired in the MLB.
Fernando Valenzuela was a Major League pitcher for 17 years, In his career as an active baseball player, he participated in these All-Star Games, won a World Series, won the Cy Young, Rookie of the Year and Gold Glove awards, achieved a game without a hit or a career, among other professional achievements.
Keep reading:
–Fernando Valenzuela, an unrepeatable phenomenon: Jaime Jarrín
– "Fernandomania never ended": Fernando Valenzuela receives the highest honor from the Dodgers when his number 34 is retired
–They proclaim August 11 as "Fernando Valenzuela Day" in Los Angeles