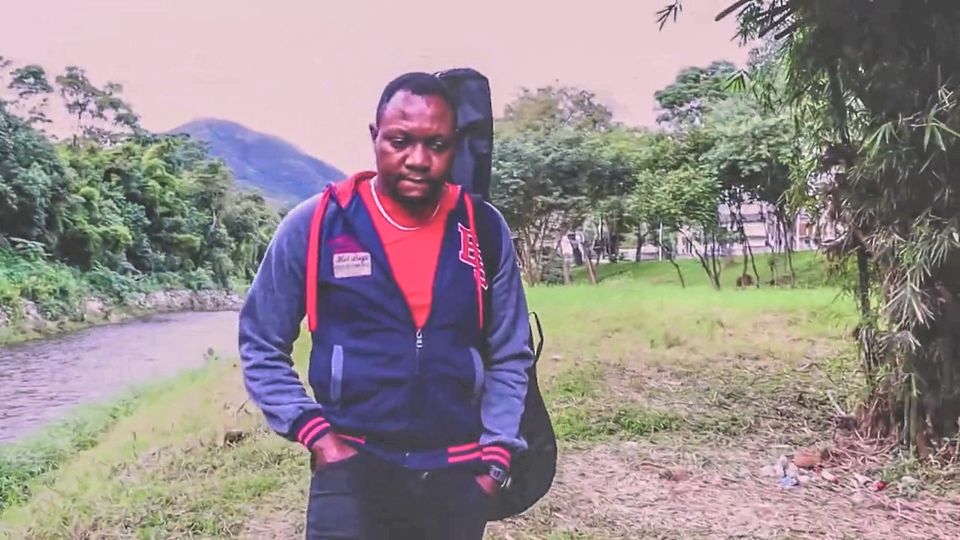 Photo: Manuel Ocaño / Impremedia
This week the story of a Haitian immigrant was published in La Opinion, who has had to cross a dozen countries, endure the separation of his family and the murder of his parents, but without fainting, continues to fight for a better life.
We are talking about Wilfranc Noradin, who left the island with his wife in 2010 after an earthquake devastated it. Fortunately at that time Brazil needed cheap labor and both were able to stay in that country until after the World Cup 2014. Soon, both traveled to the United States.
Finally, in 2016 they managed to reach Mexico and then entered the United States where their little one was born on November 8 of the same year, just when Donald Trump won the elections. Unfortunately, on November 27 of that year, Noradin was deported.
After having to endure the separation of his wife and newborn, the immigrant found that his parents had been murdered in Haiti. At that time the political and social situation also endangered Noradin's life, and he had no choice but to leave immediately.
Since then, the young man, who sings and has a privileged voice, has not stopped fighting to return to Tijuana, the route through which he crossed into the United States in 2016; So far, the immigrant has crossed 12 countries and worked in all kinds of jobs in order to support himself and pay the costs of his trip.
Let's not forget that Noradin speaks Creolo, a mixture of French, Spanish and English; So to communicate in Latin America has been another challenge to the heavy slab of tragedy that he carries on his back, in addition to the moments of discrimination and great need that he has lived through over five years.
But despite this, Noradin is optimistic about his future and knows that at some point he will meet with his wife and son, with whom he communicates as many times as possible through video calls on WhatsApp, moments that give him strength to continue ahead.
Due to the complexity of the border for migrants and refugees seeking to reach the United States, we do not know if he will be able to cross, but because of the effort, work and suffering that immigrants like Noradin have suffered, the United States should allow them the entry and an opportunity to become citizens.
It is the kind of strength that immigrants like Noradin demonstrate by overcoming enormous challenges that have made this nation great. That commitment to give everything for nothing, and that they are willing to risk their lives, in order to keep their family together and get ahead.
This country needs such workers, let's not ignore them. If there is one force that could make America stronger, it is the migrants who are now knocking on the door in any border city. This country cannot miss the opportunity to continue building this strong nation of immigrants like Noradin.
Agustín Durán is editor of Metro de La Opinion in Los Angeles.
.