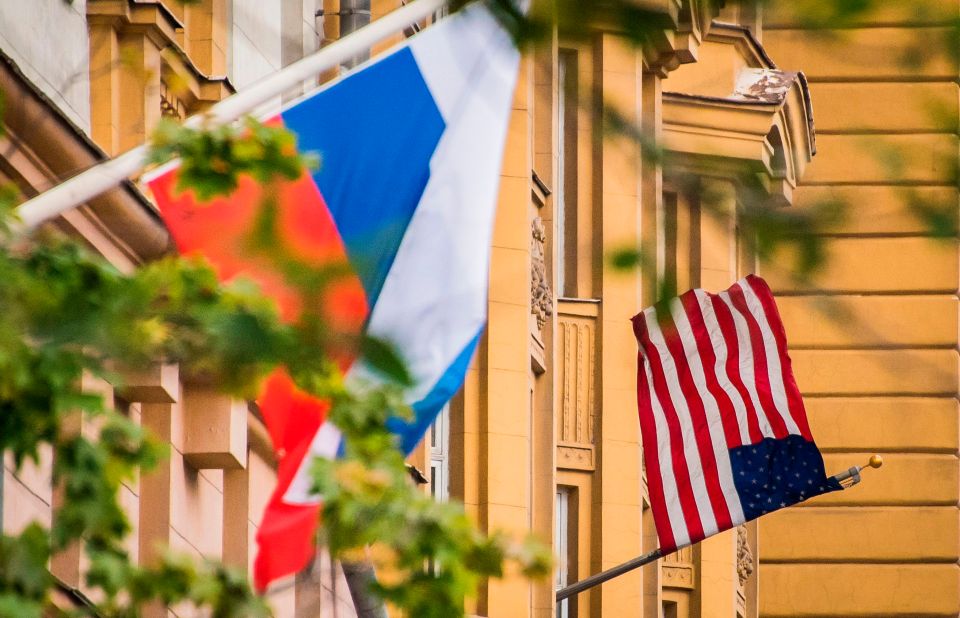 Photo: MLADEN ANTONOV / AFP / Getty Images
The US Undersecretary of State, Wendy Sherman, warned Russia today, at the end of the bilateral strategic dialogue held in Geneva, that it cannot prohibit other countries from forming alliancesdespite Moscow's wishes that NATO not expand east or that Washington stop providing security support to Ukraine.
"One country cannot change the border of another by force, dictate the terms of third countries or prohibit them from having alliancesSherman warned at a press conference, after nine hours of meetings with a Russian delegation chaired by Deputy Foreign Minister Sergei Riabkov.
However, the "number two" of North American diplomacy pointed out that in the meetings there was an open dialogue on the possibility of reciprocally reducing military maneuvers in areas of Europe "bordering" between NATO and Russia's area of ​​influence.
The Russian request for the reduction of nuclear and non-nuclear weapons on European soil was also discussed, although in this sense Sherman said that "more in-depth discussions on the issue" are needed.
"Negotiation on a matter as complex as arms control cannot be concluded in a matter of days, or even weeks", He indicated in reference to the Russian proposal for a treaty that includes mutual commitments not to place more short- and medium-range missiles on European soil.
Sherman reiterated that "Russia must take concrete steps towards de-escalation of tensions", after having increased them in recent months with its deployment of troops on the border with Ukraine.
"Russia invaded Ukraine in 2014, fueling civil war in eastern Ukraine, and their current actions have created a new crisis for the whole of Europe ", assured the Undersecretary of State.
A de-escalation by Russia "could bring progress, but otherwise it could be a sign that it never really sought a diplomatic way out," he said in his statements to journalists.
The bilateral strategic dialogue between Russia and the United States began yesterday Sunday where the delegations are led by the US Undersecretary of State, Wendy Sherman, and by the Russian Deputy Minister of Foreign Affairs Sergei Riabkov.
It may interest you:
– What would a war between powers be like now and what is the advantage of Russia and China against the West
– Biden insists to the president of Ukraine that he has the support of the US against Russia
– Putin warns Biden that applying new sanctions against Russia would be "a colossal mistake"
.