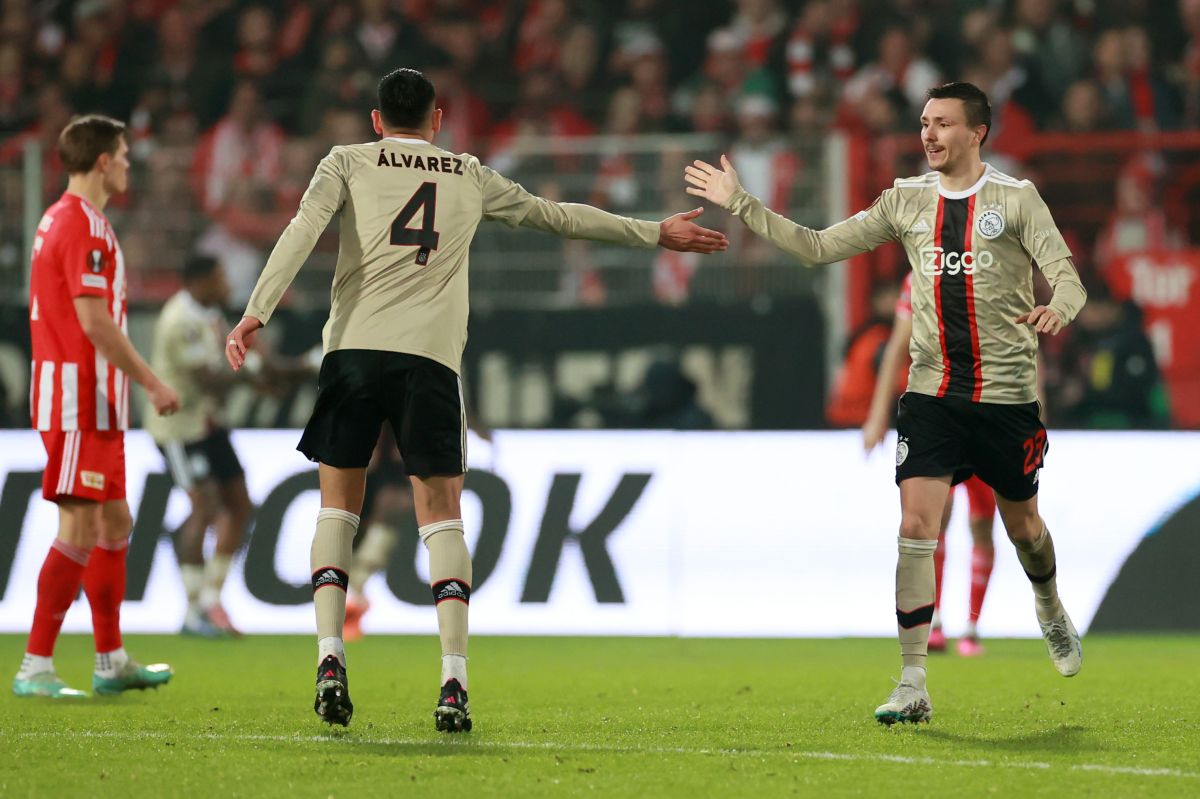 Photo: Martin Rose/Getty Images
The Mexican's Companion Edson Alvarez in it Ajax Amsterdam, Steven Berghuiswill have to miss the start of the 2023-24 season due to a three-game suspension after the Royal Netherlands Football Association (KNVB) decided to punish him for punching a fan in the face after a game.
Through its website, the highest body that governs Dutch football highlighted that the player accepted the proposed three-game ban on Monday. One of those matches is due to the accumulation of yellow cards. In Twitterthe official account of ajax He confirmed the punishment with a brief letter. "Steven Berghuis misses the first 3 games of the new Eredivisie season."
On May 28, the Ajax Amsterdam fell in the league against Twente for 3-1. At the exit of the stadium De Grolsch Veste, Steven delivered a strong and violent blow to a rival fan for allegedly yelling racist slurs at one of his teammates.
The image went around the world and was recorded in a video where you can perfectly demonstrate the moment in which the players go to the bus and berghuis stops to sign some autographs, but ended up landing a right hook to the face of a football fan. Twente.
At that time, various local media assured that the attacker's reaction was to defend his partner brian brobbey of an episode of racism. That same day, hours later, weTalk Ajax He published some statements from the player talking about what happened.
berghuis He ratified the version of the insults, but acknowledged his mistake by responding with aggression. "I shouldn't have acted like that, but people think they can shout anything (…) I understand it, it's not good, because I have an exemplary role as an Ajax player".
Keep reading:
· Ajax footballer physically assaulted a rival fan with a violent right hook for alleged racist insults [Video]
Edson Álvarez's former partner in Ajax is prosecuted for trafficking more than a ton of cocaine
Edson Álvarez could be the most expensive signing in the history of Borussia Dortmund
**