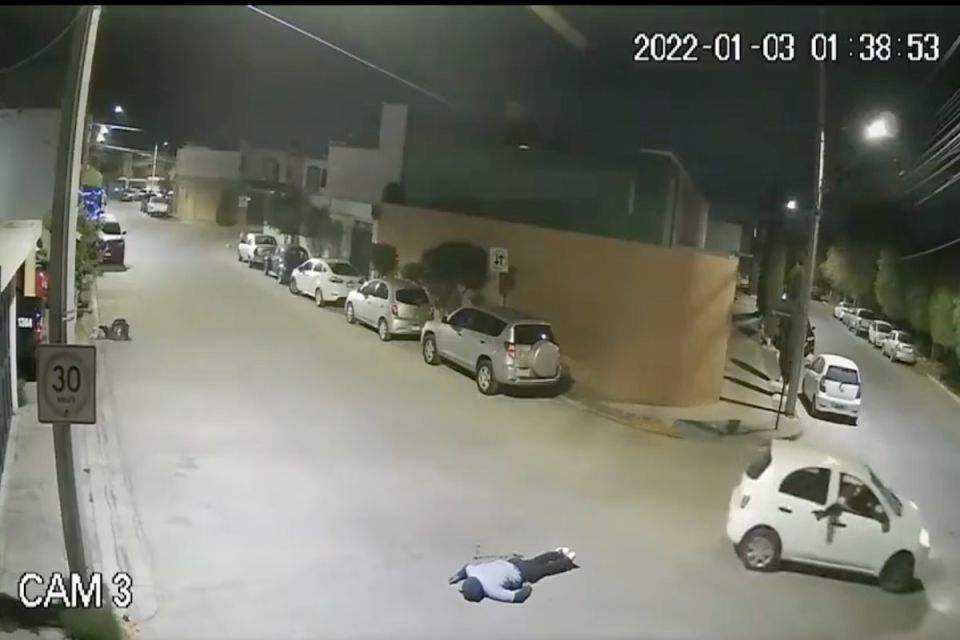 Photo: Capture taken from video @Calvarie_Locus de / Courtesy
A video was released of the moment in which armed subjects, aboard a car, shot a man in cold blood, when he was walking through the streets of the state of San Luis Potosí, in Mexico, where the Jalisco New Generation Cartel (CJNG) and the Gulf Cartel (CDG) they dispute the square.
-Read more: VIDEO: Hitmen are filmed when they murder a young girl // Even your children are going to kill CJNG threatens Guatemalan police, video
The video lasts one minute and it shows that a man dressed in a white shirt and cap crosses the street, but a white vehicle appears on the scene, from there an armed man, who is in the passenger seat, takes out a gun and shoots him until he drops dead.
The State Attorney General's Office (FGESLP) is already carrying out the necessary tasks to clarify the event, and to capture those responsible; his agents are analyzing the recordings of the video surveillance system.
The 2021 reports show that in the last year there was an increase of 17% in at least eight entities in terms of homicides, places where there is a presence of drug cartels. drug trafficking; San Luis Potosí is located among these states, with an increase of 3.2%.
-You may also like:
· Porn actress reveals extreme sexual tastes of Chapo Guzmán's children // VIDEO: CJNG dismembers a woman alive
· El Kalimba, whipped women and ended up dismembered // "I am the general's people," shouted H2, a dejected drug leader
.