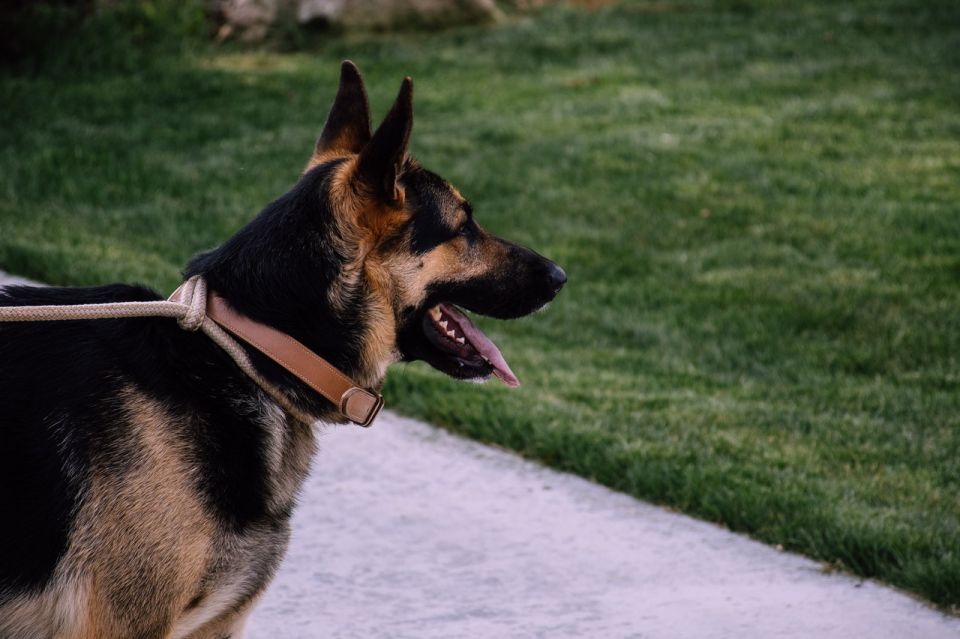 Photo: Brett Sayles / Pexels
A Seattle officer shot and killed a robber who was running with only a towel and wielding a machete, after who stabbed a K9 officer and wounded another policeman.
Dramatic body camera footage released over the weekend shows the moment two officers begin chasing the robbery suspect, who has yet to be identified, on January 5.
A sergeant from the Seattle Police Department (SPD) pulls up in his car and follows the man, while another officer and his police dog, Jedi, pursue him on foot.
Officers yell at the man to stop and throw himself to the ground several times before a third officer, Tim Jones, enters to help free the man. Jedi, who was stabbed and stabbed by the suspect.
The officers approach and the suspect cuts the Jedi partner in the face, and Jones then opens fire seven times.
Both the suspect and Jedi were killed at the scene. The other wounded officer was taken to a nearby hospital.
Jones, a member of the force for 15 years, received paid leave, per the department's policy for police shooting.
The incident is being investigated by the Seattle force investigation team and the Office of Police Accountability.
Investigators will investigate the suspect's mental state at the time of the incident and whether drugs were involved, the Seattle Times reported.
Officers received a call around 2:12 p.m. last Wednesday about a man armed with a knife attempting to enter a home on South Eddy Street.
"I have an intruder in my house," said the panicked caller. "He is threatening me with a machete."
When officers arrived on the scene, a neighbor with a baseball bat could be seen warning the suspect, who starts running once he sees officers approaching.
"Stop now. Get on the floor. Do it now. Get down on the ground, "the officer yelled, after brandishing his weapon for the first time.
The suspect ignored officers, who quickly called back to cut off the chase.
When the man starts running again, Jedi breaks loose, leading to the deadly incident.
The Seattle Police Department held a memorial for Jedi on Monday. The K9 officer had been with the department for five years.
"Jedi was one of the best performing K9s in the department," the SPD wrote in a tweet. "He and his handler / partner were involved in many successful leads, searches and arrests during five years serving the people of Seattle. This is a loss not only for SPD, but also for our community ".
Read more
* Seattle police shot and killed suspect who stabbed canine officer and injured another police officer
* Man Arrested in San Diego After Stabbing Police Dog; it wasn't the first time i did it
* San Diego Sheriffs Arrested Three Suspects Who Robbed Store And Injured Police Dog
.