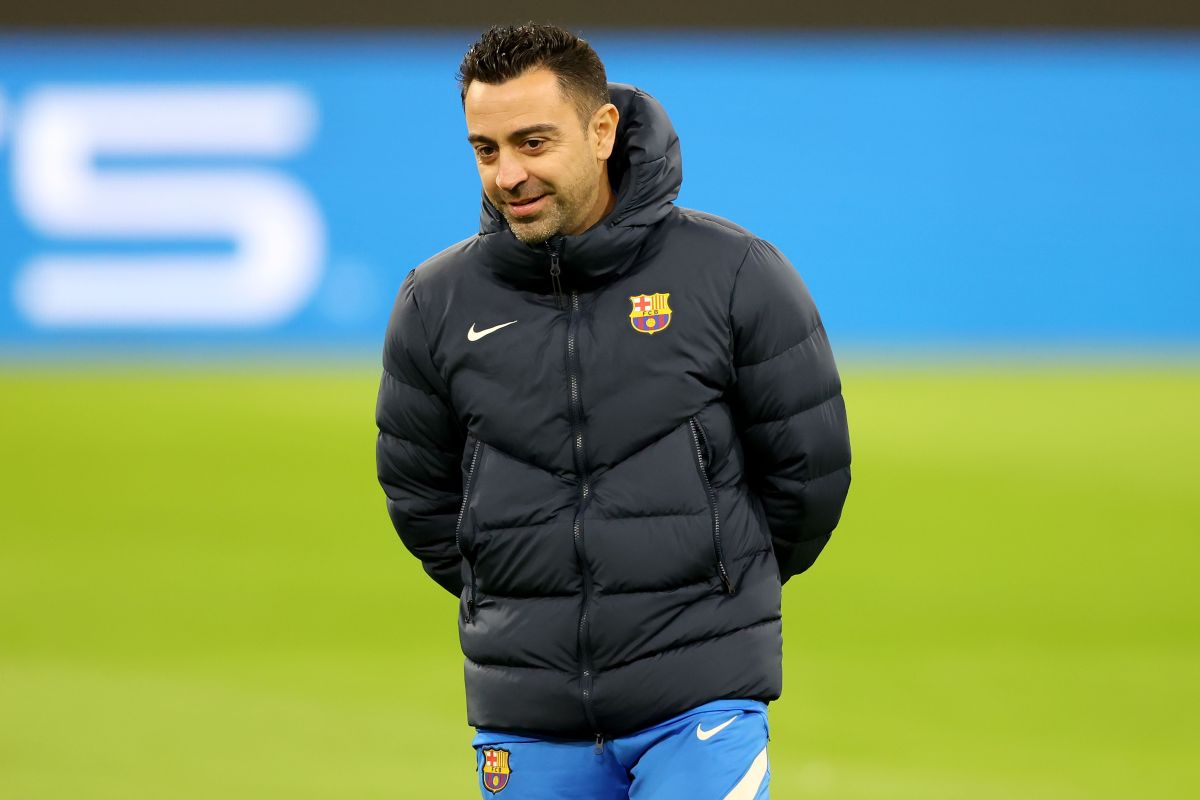 Photo: Alexander Hassenstein/Getty Images
Barcelona coach, Xavi Hernández, stated this Friday in the preview of the match against Betis that he is "very excited" because "there is a current project" and he has "a good staff," and announced that his renewal (until June 2025) "will be announced shortly."
The Barça coach indicated, in reference to the problem with the club's salary limit, that the contracts "They must be based on performance," since "if there are no clear objectives at the end of the season, long contracts are not worth it."
Asked about the footballers who return after the national team break, Xavi pointed out that "they have all returned well" and that Ilkay Gündoğan, in principle, "will be available for Saturday."
"If all goes well, Araújo will also be discharged next week to rejoin his teammates," added the Barça coach.
Despite the losses that the team has had during the first league games, Xavi is confident that he has a squad "enough" to last the entire season, although it does not rule out incorporations in the winter market.
"From the sports management, Deco tells me that Vitor Roque will arrive in January," said the coach. who claimed the possibility of Ferran Torres replacing Robert Lewandowski as a center forward when necessary.
"What he has overcome has a lot of merit, they have practically laughed at him and he has turned the tables by himself," the Egarense coach insisted on Ferran.
Regarding the next rival in LaLiga, Xavi stressed that Betis is an opponent that "technically he is one of the best in the League", in part, due to the level of confidence of players like Isco, Ayoze or Willian José.
"One of the keys will be to win possession and get the ball out to them," highlighted the Barcelona coach. who emphasized the need for the fans now that there are three games in a row at home.
Keep reading:
– Real Madrid vs. Barcelona: Date, time and venue of the first Spanish Classic announced
– The first steps of the Messi dynasty: Inter Miami shows off one of the Argentine's sons playing his first game with the club
– Marco Verratti, PSG's latest discard, signs with Al-Arabi of Qatar for $45 million dollars