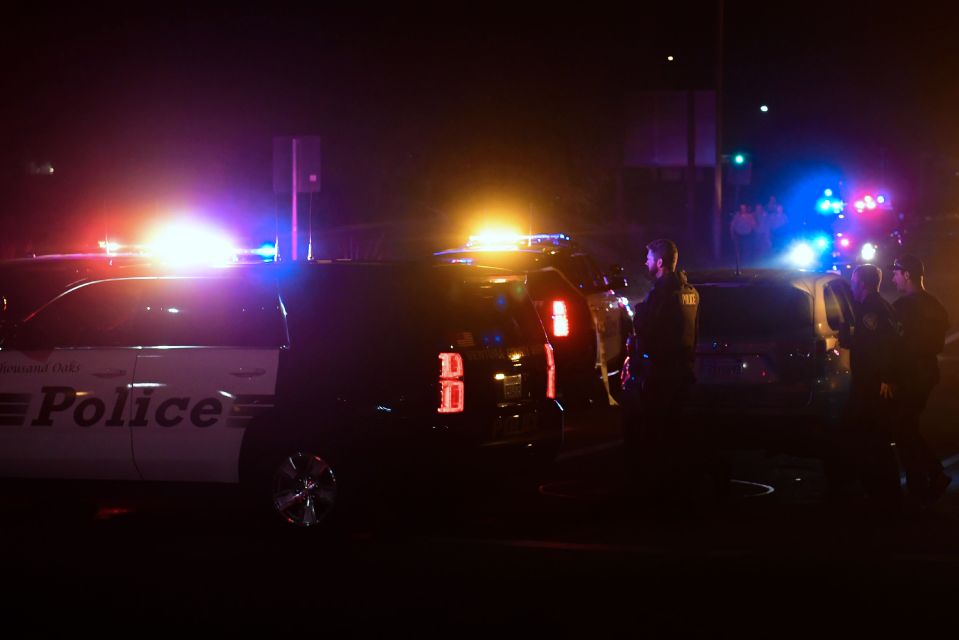 Photo: FREDERIC J. BROWN / AFP / Getty Images
An officer of the Los Angeles Police Department (LAPD) off duty was shot and killed Monday night in what was apparently an attempted armed robbery in Walnut Park.
The incident happened at approximately 9:16 p.m. near 87 Street and Beach Street, according to reports from the Los Angeles County Sheriff's Department, in charge of investigating the case.
The reports indicate that a black truck approached the place where the off-duty officer was and three subjects got out. An argument reportedly took place moments before an exchange of gunfire occurred and the police officer was injured..
Authorities said the officer was at that time with a friend.
Police Chief Michel Moore reported that two firearms were found at the scene of the shooting, one belonging to the officer and the other allegedly dropped by the suspects.
The bailiffs who responded to the emergency call transported the wounded officer in his own patrol to St. Francis Medical Center in Lynwood, where he died moments later.
The identity of the deceased officer was not immediately released, but he was described as young.
This Tuesday morning, a procession escorted the officer's body from the hospital to the coroner's office.
"Tonight we mourn the loss of one of our officers who was shot to death in an armed robbery attempt. The officer was off duty. We pray for the officer's family and his fellow officers during this time of pain and sadness, "wrote the Los Angeles Police Protective League.
So far there were no further details of the incident or of the suspects who shot the officer.
It is unknown if any of the suspects were injured by the police shooting.
It may interest you:
They are looking for a suspect in the murder of a Latino employee of Taco Bell in South Los Angeles
Shooting at a party in South Los Angeles left one person dead and six more injured
Police killed a man armed with a knife at a service station in the city of Los Angeles